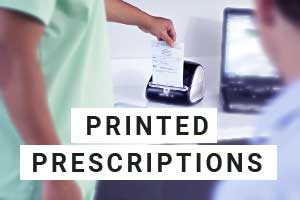 Prescribe Generic and in the Computerised format
Nainital: Handwritten prescriptions may soon lose their validity in the hilly state since the Uttarakhand High Court has now passed an order directing all the medical institutions to furnish computer-generated prescriptions and medical reports to make it much more understandable to those patients and attendants, who find it difficult to decode the doctors' infamous handwriting.
The direction has been passed by the division bench of honourable Acting Chief Justice Rajiv Sharma and Justice Manoj Kumar Tiwari who stated in the order,
................................ Advertisement ................................
"We direct all doctors throughout Uttarakhand in the government sector, public sector and private clinics to give computer-generated prescriptions/medical reports in order to enable the ordinary patients and their attendants to understand the same."
According to a recent report by The Times of India, the order came while hearing a petition of a hospital in Dehradun, which sought review of the court order dated August 14, 2018 in which the court had directed that all the doctors throughout the state including government doctors and doctors serving in clinical establishments are to prescribe only generic medicines which are readily available and no patient should be forced to buy branded medicines. This review petition was dismissed.
................................ Advertisement ................................
The court issued the directions after the matter surfaced during the arguments in a case that many a time patients or their attendants are unable to understand the handwriting of doctors and other medical practitioners, the counsel for the petitioner in the case, confirmed to HT.
The court also directed the state government to provide "necessary infrastructure" to government medical officers such as computers and printers. However, no specific time frame has been suggested to implement the order. The division bench asked the government to provide necessary infrastructure in "reasonable" time span.
Read Also: ILLEGIBLE : Allahabad HC summons Doctor to explain scribbled Diagnosis in Person
Author Details
Garima joined Medical Dialogues in the year 2017 and is currently working as a Senior Editor. She looks after all the Healthcare news pertaining to Medico-legal cases, MCI/DCI decisions, Medical Education issues, government policies as well as all the news and updates concerning Medical and Dental Colleges in India. She is a graduate from Delhi University. She can be contacted at editorial@medicaldialogues.in Contact no. 011-43720751
To know about our editorial team click here
................................ Advertisement ................................
21 comment(s) on Handwritten Prescriptions OUT, Now Computerized Prescriptions MUST- Uttarakhand HC Orders