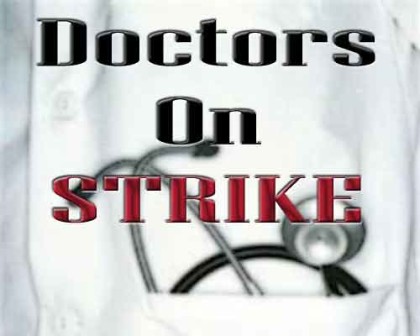 Uttarakhand: Showing their resentment to the lackadaisical approach of the government regarding the demands of the private medical practitioners on the issue of Clinical Establishment Act, the private hospitals and clinics in the state have decided to shut shop from today onwards to show their resentment
The private doctors in Uttarakhand have closed down their healthcare facilities in protest of Government's failure in bringing suggested modification in the Clinical Establishments (Registration and Regulation) Act, 2010 and not giving heed to the proposed Uttarakhand Healthcare Establishment Act. The doctors, under the Aegis of the Indian Medical Association,  pointing out various lacunas in the act, put forward their demands to the government
The closure of the private clinics and hospitals had been announced by the IMA on 13th February. On 13th and  14th February, the doctors wore a black badge to the workplace and the total closure of Clinics/ Nursing Homes/ Private Hospitals has taken place from today for an indefinite period.
The doctors came out in view of the non- implementation of the already submitted proposed Uttarakhand Health Care Establishment Act in the Department of Health with the state Government- the clinical establishments in the state are unable to register themselves with the Government as per the directions of Hon'ble High Court of the Uttarakhand.
In order to bring this most important and urgent need of the Clinical Establishments to the deaf ears of the Government, the doctors of the state have resolved to close down their clinical establishments voluntarily as the last resort, so that the doctors being law-abiding citizens might not faulter with the law, stated the release by IMA. The onus of this shall lie totally with the state government and it shall have to take the liability to cater to the needs of ailing patients of this state, the release added
The doctors came out with their demands-
Prompt implementation of modified Clinical Establishment Act with the name proposed by IMA Uttarakhand or implementation of the inherent Act constituted and coined by a joint committee of State IMA and Govt. officials.
Immediate quashing off of the recent Government order regarding the bye laws issued by the Ministry of Housing, Government of Uttarakhand and new proposal to be drafted and issued promptly after discussion with officials of State IMA.
The National and State Health Programs like Ayushman Bharat & Atal Ayushman Yojna should be optional features and no Clinical Establishment should be forced to adopt these programs if they don't wish to do so.
The Clinical Establishments in any way whatsoever should not be illegally penalized and unduly harassed under the umbrella of PCPNDT Act.
Protection of Clinical Establishments against violence in the premises and to increase the punishment for such acts to be increased from three years to five years to make the crime a non bailable.
Read Also: 11 states, all UTs except Delhi have adopted Clinical Establishment Act: Government
Dr DD Choudhury, Secretary General of IMA Uttarakhand informed TOI, "As directed by the chief minister, we are pressing for a new Act but our demand didn't receive any positive response from the administration, hence closure is our last resort. The onus lies on the state government which is not ready to listen to the plight of doctors."
In a conversation with Medical Dialogues, Dr DD Choudhur, Secretary General of IMA Uttarakhand informed, "A meeting will be held on February 17 in Kashipur. The further decision regarding the issue will be taken after the meeting."
0 comment(s) on Uttarakhand Indefinite Strike: Private Clinics, Hospitals Shut Shops from today