Uttarakhand: Medical Student found forging council registration, Council Fumes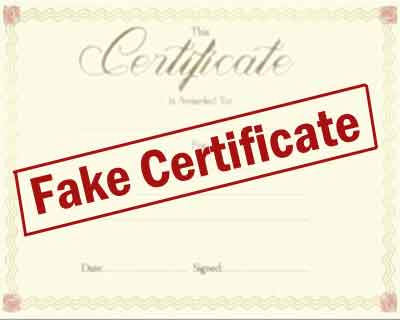 Dehradun: With a recent incident, where a medical student presented forged permanent registration certificate issued by the Uttarakhand Medical Council to secure a job as a medical officer with the IMA blood Bank, the council is in the mode of tightening its hands on the issue of quackery in the State.
After discovering the fraud, the state medical council is reported to have written to all medical institutes in the state warning them about such activities. The council has clearly stated that stringent action against such students as well as medical colleges where they are registered will be taken.
With regards to the student concerned, the council has also written the student's Alma Mater, Shri Guru Ram Rai Institute of Medical and Health Sciences (SGRR), Dehradun informing them about the fraud . "UMC has debarred your (the student) registration from the council for six months and imposed a fine of Rs 25,000," the notice adds.
The notice further adds in the cases of fraud both the student as well as the institute will be charged under sections 420 (cheating), 467 (forgery), 468 (forgery for cheating) and 471 (using as genuine a forged document) of the IPC, apart from additional sections depending on the gravity of the crime,
"In the recent past three such incidents have been identified. Students are failing to understand that there is scarcity of doctors in the state but due to it UMC cannot and will not allow any untrained or unskilled student to practice in the state. Just by studying MBBS for a few years they shouldn't presume that UMC will permit them to play with the lives of patients," said Yashwant Singh Bisht, registrar, UMC, talking to
TOI
.
The council has shown worry about rising number of quacks in the state and has informed that it was soon come out with specific guidelines and penalties to avoid such kind of malpractices.