Uttarakhand: Crackdown on illegal pathology labs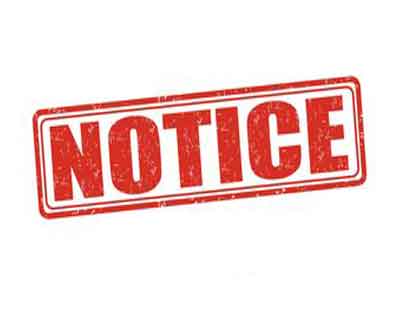 Dehradun: Raids were conducted by a team of health department officers on Monday on the orders of District Magistrate to find illegal pathology labs being run by non qualified doctors.
In this progression 12 pathology labs were raided by the health department officers, 6 of which cleared the raidar. However the rest six were found defaulted on their part as they were flouting guidelines laid by the Health Ministry for running pathology test labs. These six private pathology laboratories labs were served notice and were asked to produce their documents within three days.
A member of the raiding team informed TOI, "The labs were being run by unauthorized and under qualified technicians. In some cases, MBBS doctors instead of qualified pathologists were running the labs. Some of the facilities were using expired drugs for tests."
"Three of the labs that have been issued notice were being run by doctors who were unable to produce MBBS certificates," he added
The Chief Medical Officer (Dehradun), Dr. Y S Thapliyal, told
TOI
, "Raids are conducted as a regular exercise. But this year our focus is on containing the rising drug menace and unauthorised path labs in the city."
In an attempt to stop illegal sail of sedatives the health department is also raiding chemists. "Along with the administration and police force, the health department has conducted a few raids. Around 20 spots have been earmarked where the circulation of illegal sedatives and drugs is believed to be rampant." Said a doctor from the health department.