Vacant posts of dental doctors to be fill up on regular basis soon: HP CM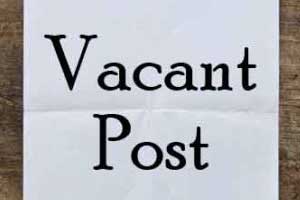 Shimla: Chief Minister Jai Ram Thakur said the state government would soon take a decision to fill up the posts of dental doctors on regular basis through Himachal Pradesh Public Service Commission.
Jai Ram Thakur made these announcements while speaking as a chief guest during annual college day and prize distribution function of H.P dental college and hospital, Shimla organised at Gaiety Theatre on Tuesday evening.
He said that a hostel would be constructed to facilitate the students of government dental college, Shimla.
Mr Thakur said that efforts would be made to provide more job avenues to the dental doctors and the government would make efforts to ensure the availability of dental doctors in the rural areas in a phased manner.
"This step would go a long way in providing quality dental health care services to the people and creating awareness amongst the masses about dental health," he added.
The Chief Minister said state government is according top priority to strengthen the health services up to the rural and far-flung areas for which besides enhancing the infrastructural facilities, the emphasis had been laid on filling up the vacant posts of doctors. Although a lot of health institutes have been opened in all parts of the state, now the emphasis would be laid on strengthening these with modern machinery and adequate staff particularly in the rural areas, he added.
The Chief Minister said that Shimla dental college which started functioning in 1994 with 20 admissions per year has evolved with time and has kept pace with development in the field of dental education. This college has been providing quality dental health services to the people of the state. The students of this college are serving on various important posts in the country, which is a matter of great pride.
He said that a suitable place would be identified soon in Shimla town for construction of the hostel for students of this college, who faces a lot of problems for finding suitable accommodation.
Speaking on the occasion, Education Minister Suresh Bhardwaj said that it was a matter of pleasure that doctors of the state were serving on premier posts like Director of AIIMS, New Delhi and PGIMER, Chandigarh and many other key posts. He urged the Chief Minister for construction of the hostel for the students of the dental college.
The principal of the dental college Dr Ashu Gupta presented the annual report of the college.
The Chief Minister released the annual magazine of the college and also presented awarded the faculty members and students for academic achievements.