Vij visits Panipat civil hospital, orders suspension of orthopaedic doctor, show cause notice to SMO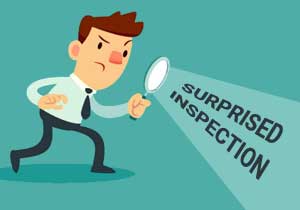 Chandigarh: Haryana Health Minister Anil Vij on Saturday made a surprise visit to Panipat Civil Hospital and in view of negligence in health services, he on the spot ordered the suspension of an orthopaedic doctor and issued show cause notice to Senior Medical Officer (SMO) for bad condition of toilets.
Mr Vij first visited the emergency ward and interacted with several patients about medicines being provided free of cost to them. In response to this, one patient replied that he was asked to bring plaster material from outside. Hence, the Minister directed to suspend the orthopedic doctor, Dr Pradeep.
Further, during the rounds unhappy with the bad conditions of the toilets, Mr Vij directed to take strict action against the supervisor and issue show cause notice to SMO Dr Alok Jain.
The Minister said that he himself is committed towards further improvement in the health services and no negligence would be allowed in it. He also visited female and general wards of the hospital.
The minister has been making a number of surprise visits to medical establishments in the state. Earlier this month, During a surprise visit at Ambala Cantonment Civil Hospital, the Haryana Health Minister Anil Vij ordered the suspension of two orthopedic doctors for prescribing medicines which were not available in the hospital and could only be procured from pharmacies outside the hospital.
Read Also: Haryana Health Minister Suspends Two Orthopaedics for prescribing medicines not available in hospital