VIMSAR staff transferred for 'Baby Swapping'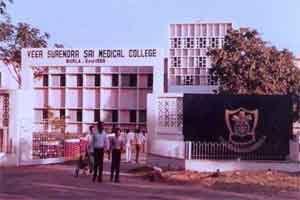 Sambalpur: Three staff at Veer Surendra Sai Institute of Medical Sciences and Research (VIMSAR) Burla, have been transferred  in connection with the baby swapping case that took place on May 21. Sunamali Bag, the VIMSAR, Director, today announced that the next course of action against the transferred staff would be considered once the final investigation report of the internal probe committee was tabled. The accused three have been found guilty in the baby swapping case  by the internal probe committee. While two nurses are involved, it is alleged that both of them were responsible for handing over the deceased child to the complainant couple Gagan Patra and Reena Patra on June 21. A report was instantaneously lodged  by him  once he discovered that a wrong child had been handed over to him instead of his own. He reported a case of baby swapping by the hospital authorities to the police.
As reported in a
local newpaper
, the Nakati Deula Gagan and Reena had rushed their child to Vimsar, when the baby did not cry properly after her birth. She was admitted admitted to the Sick Newborn Care unit (SNCU) of the hospital on bed no 16.The same evening, the anxious couple was informed of the death of their child, and the dead body handed over. To the horror of the couple, the dead child in their arms was not theirs. They immediately reported the matter to the hospital authorities and the police . The alleged complaint being that of 'Baby Swapping' in the hospital, with a child on bed 17.
"They have refused to take the dead baby girl's body claiming that it was not their child. We have preserved the body and post-mortem will be conducted on it. Keeping with their demand DNA test will be conducted. We currently do not have FD cards for the DNA test. We will get them from Bhubaneswar and tomorrow and DNA samples will be taken," said Tofan Bag, IIC Burla police station to a local newspaper.
The couple demanded that a DNA be performed on both the babies, which was complied to and the couple's allegation of baby swapping proven true by the State Forensic lab in Bhubaneshwar on May 25.
Read Also: 
Medical Dialogues: Odisha: Alleged case of baby swapping at VIMSAR