Violation of Compulsory Bond Service: 383 doctors served with legal notice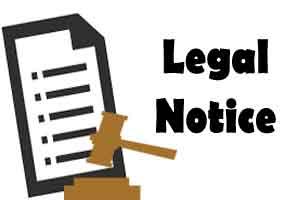 Uttarakhand: In the light of the non-fulfilment of the bond service in return of the subsidized education by many medical practitioners in the state, the medical education department has served legal notice to 383 doctors in Uttarakhand.
Of those served notices, 162 doctors are passouts of veer chandra singh garhwali medical college while 221 are passouts of GMC haldwani
The Uttarakhand state government offered to provide medical education at the subsidized rate at its government medical colleges with a return commitment from joinees to provide at least five years necessary service under the state health department after completion of their respective medical courses. The subsidized rate for MBBS Course in the state ranges between Rs 15,000 to Rs 40,000 per year and for Post-graduate degree it is Rs 60,000. At the same time, the doctors sign a bond contract for providing service at government medical institutions or pay a bond penalty ranging from Rs 15 lakh to Rs 30 lakh
The Medical dialogues team reported last year that
Uttarakhand
government provided a list of 697 doctors to the apex medical body, the Medical Council of India (MCI) for taking action against missing doctors including cancellation of licenses. The state government had formed a six-member committee to track out to those 697 medical practitioners who received MBBS courses at subsidized rates in state-run medical colleges and at the time of admission signed a bond with a promise to serve in the government though rural and hills posting after completing their course.
Read Also: MCI asked to act against 697 Missing Doctors in Uttarakhand
The said doctors however reneged from their bond service and even did not pay the penalty which stands at Rs 30 lakh for postgraduate students and Rs 15 lakh for MBBS students.
The doctors were earlier served the notice regarding the violation of the bond. Most of the doctors joined the duties and a handful approached the court seeking a stay on the proceedings initiated by the state government against them while some did not join claiming the state hospitals to be located at inaccessible area and improper infrastructure.
C P Bhaisora, dean of Haldwani medical college told
TOI
, "The notices have been sent to 383 doctors who failed to comply with conditions laid down in the bond. Legal action will be taken if they fail to respond."