Violation of PCPNDT Act: Doctor arrested for conducting illegal sex determination test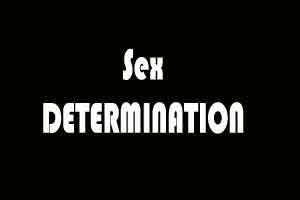 JAIPUR: On account of allegedly violating the Pre-Conception and Pre-Natal Diagnostic Techniques (PCPNDT) Act, a  doctor associated with a Primary Health Centre (PHC) and his alliance have been arrested.
According to a media report, the accused government doctor, who was posted as Medical Officer at a primary health centre allegedly had nexus with a woman, who was orking as a Public Relations Officer at a private hospital. They both were allegedly involved in illegal sex determination activities.
On the direction of PCPNDT Chairperson, Dr Sharma, a raid was conducted in the PHC by sending a decoy patient. The decoy told the doctor about her willingness to know the sex of the foetus.
Read Also: PCPNDT Violation: Radiologist sentenced to 3 years jail for conducting sex determination tests
The doctor demanded Rs 25,000 for the sex determination test and asked her to come to district headquarter, reports the
TOI
.
Thereafter, the officials nabbed the doctor and the co-accused for allegedly violating the PNDT act.
Read Also: STOP Harassment of Obstetricians, Radiologists: IMA demands review, repeal, re-conception of PCPNDT
The Medical Dialogues team had earlier reported that 94 decoy operations were conducted in the state in the last few years during which authorities had arrested 276 accused including 170 doctors for their alleged involvement in sex selection activities.
Read Also: 923 inspections, 94 decoy operations, 170 doctors Arrested: PNDT Update from Rajasthan
Recently, a Pune based Radiologist accused of illegal sex determination was sentenced to three-year rigorous imprisonment and slapped a fine of Rs 10,000 by the court.
The case was surfaced in the year 2011 where the Radiologist and a Gynaecologist were found involved in violating Pre-Conception and Pre-Natal Diagnostic Tests (PCPNDT) Act. The Gynaecologist had taken Rs 9,000 from the couple and sent them to the radiologist's clinic for sex determination test.
Read Also: PCPNDT Violation: Radiologist sentenced to 3 years jail for conducting sex determination tests