Vizag: Seven Hills Hospital Pediatrician falls victim of Acid Attack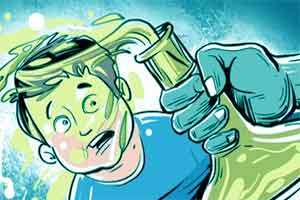 Vishakhapatnam: A full-time, consultant Pediatrician with the renowned Seven Hills Hospital in Vishakhapatnam, became a victim of Acid Attack after three miscreants threw acid on his face last night
The incident took place when Dr Balaji Bushan Patnaik, a pediatrician from Cuttack, was returning home from his duty at the hospital on Tuesday night. Hindu reports that his car was hit by a motorcycle from behind. When the doctor got down from his car to assess the extent of the damage, one of the three miscreants on the bike, allegedly threw acid on his face. The bike immediately sped off leaving the doctor severly injured.
Sources have informed Medical Dialogues team, that the doctor has suffered severe burns on his face including his eyes and is admitted into a hospital.  Police investigations are on to assess the reason behind the attack. Meanwhile,
Hindu
reports that DCP-rank officers are going through the CCTV footage for clues and have formed teams to check all exit routes in the city to nab the culprits.