Ward-boy performing role of Doctor: NHRC notice to UP Govt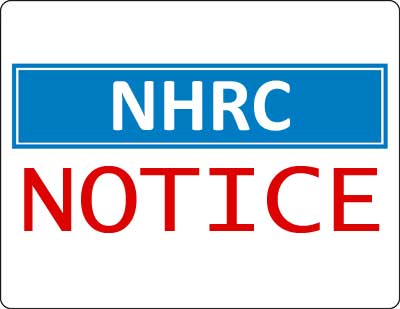 Lucknow: The National Human Rights Commission (NHRC) has taken suo motu cognizance of media reports how a Ward Boy is also doing the work of a Doctor and a Pharmacist at a Government run Public Health Centre in Sarai Gopi area of district Barabanki, Uttar Pradesh.
Reportedly, the local residents do not visit the centre as there are no facilities available there. The Doctor posted at the centre visits once in a fortnight and the Pharmacist mostly remains absent.
The Commission has issued a notice to the Chief Secretary, Government of Uttar Pradesh calling for a detailed report in a matter within four weeks.
The Commission has observed that the contents of the news report highlight the pathetic condition of the Primary Health Centre. The negligence of the public servants poses grave threat to the lives of the people, coming for treatment at the health centre. This is a case of gross violation of right to life of the innocent people.
According to the news report, carried on 1st January, 2018, the Primary Health Centre building is in a bad shape with creepers growing over its walls; the basic amenities, like fans and lights are missing. The Ward Boy, reportedly, denied the allegations saying that he provided only the First-Aid to the patients as the doctor was on leave due to some bereavement in her family. The Chief Medical Officer of the district, reportedly, stated that he has come to know about the issue, and if, the allegations are found to be true, action will be taken against the Doctor and Pharmacist. He also reported to have said that he was ordering and enquiry into the matter.
Read also: Shocking: Doctor on leave, ward boy working as doctor and pharmacist