Was asked to call Sunanda Pushkar's death `natural`: AIIMS doctors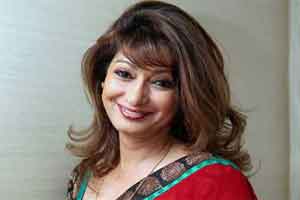 New Delhi: The Sunanda Pushkar murder mystery got murkier on Tuesday after 
Dr Adarsh Kumar
  – who had conducted autopsy on her body - of the All India Institute of Medical Sciences (AIIMS) came out in the open alleging that pressure was put on him and other doctors in the forensics department to pass off Sunanda's death as natural.
Dr Adarsh Kumar, along with Dr Shashank Puniya, was part of the team headed by HOD of forensics department Dr Sudhir K Gupta which conducted autopsy on the 52-year-old, a day after she was found dead in Hotel Leela on January 17 last year. Dr Kumar was member secretary of the medical board that oversaw the autopsy.
In the final autopsy submitted to the Delhi Police in September last year, the team had said that Sunanda died of "poisoning".
In a letter to Union Health Minister JP Nadda, Dr Kumar alleged that the team was asked to give the case of death of Sunanda as natural, adding that the team had taken principled and professional stand in the autopsy and not succumbed to pressure.
The senior doctor also alleged that AIIMS director Dr MC Mishra was not cooperating with the forensic department for the last one year due to which the department is in turmoil.
Dr Sudhir Gupta echoed similar views. "Dr MC Mishra is not cooperating with me as well as with my department since the autopsy report of Sunanda Pushkar last year."
Dr Gupta too had written a letter to the health minister – on May 28 - in which he alleged that Dr MC Mishra had put pressure on him to submit a "tailor-made autopsy report" in the Sunanda Pushkar murder case.
"I was asked by Dr MC Mishra to give a post mortem report of late Sunanda Pushakr as natural death, which was contrary to the findings. There are certain emails between Director AIIMS and Sashi tharoor for making tailor-made post mortem report. But I didnot succumb to the pressure and given the factual report as an upright official l(sic)," he wrote in the letter.
Earlier this year, Dr Gupta had approached the Central Administrative Tribunal alleging that AIIMS had illegally purged his seniority with "malafide intention" and one Dr OP Murty was promoted to punish him for refusing to act unprofessionally in the Sunanda Pushkar autopsy matter.
While the CAT rejected his charge, Dr Gupta approached the Delhi High Court for relief. Acting on his petition the HC asked the Institute not to replace him without its permission.
However, it came to light today that AIIMS director Dr MC Mishra has filed an affidavit in the Delhi High Court seeking removal of Dr Gupta as head of the forensics department.