WB Health Regulatory Body conducts first meeting at Swasthya Bhavan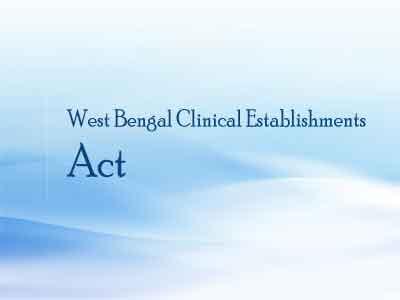 Kolkata : The West Bengal Health Regulatory Body, which was recently formed by Chief Minister Mamata Banarjee, conducted its first meeting at Swasthya Bhavan to discuss on the recent incidents of treatment and billing complaints from various private hospitals.
The committee elected Asim Kumar Roy as the Chairman of the body.
The medical complaints, as well as the functions and actions taken against them, will be taken as the first matter of priority and will be duly addressed.
The office of the Commission will be set up at BBD Bag in Central Kolkata. The cases of medical negligence and inflated billing will be investigated thoroughly. The Medical Council's decision will also be taken with utmost importance.
Ms Banerjee announced the formation of an 11-member West Bengal Health Regulatory Commission on March 17 that will arbitrate complaints of medical negligence filed under The West Bengal Clinical Establishment (Registration, Regulation and Transparency) Act.
The Commission will also monitor the billing and performance of private hospitals and nursing homes in the state.
The new law, aimed at ensuring transparency in functioning and activities of private clinical establishments, was passed in the State Assembly on March 3 and signed by State Governor Keshari Nath Tripathi yesterday.