WB Medical Council Suspends two doctors for medical negligence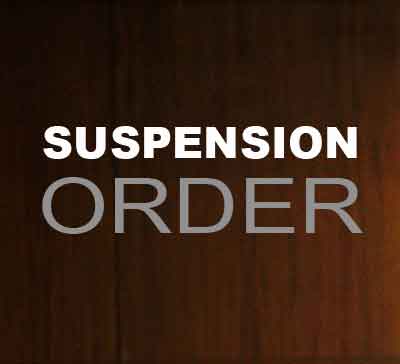 West Bengal: The West Bengal Medical Council has announced the suspension of two medical practitioners for a period of 18 months and 24 months respectively, after finding them guilty of "infamous conduct in professional respect" in a medical negligence case.
The case goes back to the April 2012, when a patient had undergone hysterectomy with at Belle Vue Clinic  under the gynaecologist  Dr Mridula Vohra. TOI reports that the patient was subjected to three other surgeries in the next five months due to an infection caused by a foreign object left in her abdomen after the first surgery.
It is reported that after the completion of the hysterectomy, the patient complained of  frequent bouts of fever, thick vaginal discharge and hardness in the abdomen, which the doctor treated with antibiotics and dressing the surgical wound . After two months, a CT was done which showed  irregular thickening of the anterior abdomen wall at the surgical site and also there was some problem at the bowel loop. A second opinion with another radiologist, who observed after an MRI that there was collection at the operative site and the bowel involvement must be looked into soon. The patient alleged that the doctor ignored her concerns.
The patient's wound at the surgical site burst open two months later, she was advised by Dr Vohra to be admitted to hospital for the vaginal vault examination and entrusted Dr John Mathews, general surgeon at CMRI, with the job as Vohra would be on vacation,
TOI
reported earlier. She was then operated for sinus tract infection over the abdominal wall and Dr John concluded that no foreign body was found.
However, still not convinced and relieved the patient got two more X-rays done and sent them to Delhi for another opinion, which confirmed the presence of a foreign body and suggested immediate removal. The patient then went under the care of Dr S K Agarwal, senior gastro surgeon at Kothari Medical Centre (KMC), who operated on her only to remove a single flat cotton tape like material measuring 15 cm and 1cm. As with the infection, the patient's colon was damaged, the first underwent a loop ileostomy and then a few months later an ileostomy closure.
Dissatisfied the patient filed a complaint with the police as well as the WB Medical Council. Now, five years later, finding the doctors guilty, the council has suspended Dr Mridula Vohra for a period of 18 months, while writing to Bihar medical Council to remove Dr Matthew's name from the Medical Register for 24 months.
Both the doctors are going to challenge the council decision, adds the
TOI
report.