West Bengal: Rs 10 lakh cash in new currency seized from doctor by Enforcement Directorate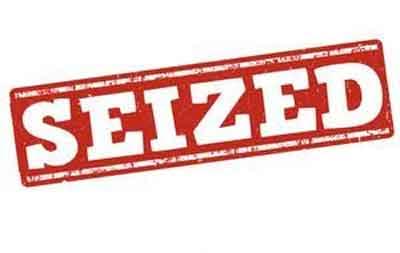 Kolkata: With the enforcement directorate keeping watchful eye on instances of money laundering in the wake of demonetization, a medical practitioner in Kolkata was targeted for a raid, after the ED received a tip-off
Bundles of money in brand new currency notes, amounting to a value of Rs 10 lakhs and more were seized by the Enforcement Directorate officials at a doctors place based in Salt- lake city. The raid on the doctor also yielded foreign currency worth lakhs. "There were dollars, euros, dirham and Bangladeshi taka worth Rs 5 lakh in a locker in his chamber," an ED officer said.
The doctor allegedly was harboring some Bangaldeshi nationals with dubious backgrounds and had consequently aroused the interest of the ED officials for the same.
"We conducted a raid based on specific inputs. We are investigating if the doctor siphoned off money in new currency notes with the help of some Bangladeshi nationals. We will also probe if he was carrying out any illegal trade in foreign currency. We are looking into the doctor's source of income. With the government-stipulated withdrawal limits in place, it is difficult for someone to possess so much cash in new currency notes," an officer told TOI.
Six other premises in Kolkata were also raided during the day , including three in Burrabazar. According to an ED officer, the hawala operators in Burrabazar, it seems, have already changed their modus operandi. "During the raids we learnt that they are taking the help of white-collar professionals like doctors to stash away money," the ED official said.
ED is the central agency to enforce two laws — the Foreign Exchange Management Act (FEMA) and the Prevention of Money Laundering Act (PMLA).