West Bengal: Private pathologists hired as faculties by college for MCI inspection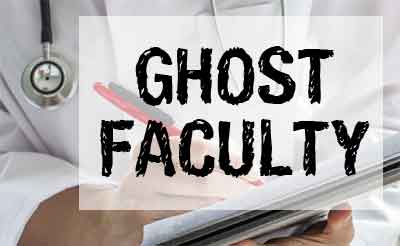 WB: The issue of ghost faculties was again touched upon, after a team from Medical Council of India recently visited a medical college in Haldia for inspection. During the inspection while the private medical college was seen bustling with teaching faculties, further scrutiny revealed that many of these teachers, in particular pathologists were brought on rent from private pathology labs in Kolkata.
As soon as the inspection was over, HT reports that these doctors went back to their permanent positions as medical officers in private pathological laboratories.
The daily identified two such doctors who said that they are attached with two private laboratories in Salt Lake and Duttapukur in the northern fringes of Kolkata. Sources in the college said that the authorities hire these doctors from different non-government healthcare institutes paying them hefty amounts every day during MCI visits for minimum two or three days to be present in the institute on the eve of academic session every year. They are known to charge about Rs 40,000--Rs 50,000 per day.
"There might be some mistakes in the system and we will rectify this," a senior member of the administration of the Haldia medical college clarified.
This is not the first time the college has landed in trouble in relation to MCI guidelines. It is reported that in 2011, the college faced a show cause notice from the MCI as to why the medical college and the dental college were being run from the same building
MCI had given its green signal to the college to allow admissions in the MBBS course from this academic session before the health department lodged complaints with the council.