Whistleblower Doctor writes to Medical Council Of India , gets notice instead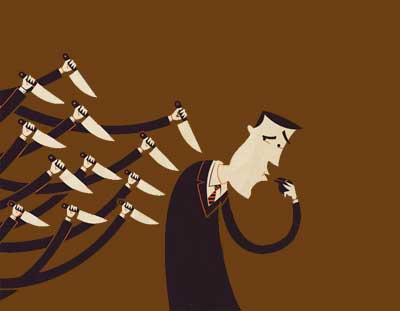 Srinagar : Being a whistle blower turned harmful for a certain faculty member at Srinagar Medical college, after he received a notice from the college authorities for writing to the Medical Council of India highlighting faculty shortages at the said institute. This came after the Medical Council of India, itself informed the college authorities that a letter had been written by one of their faculty members asking the apex regulator to cancel the college's registration.
A recent report in
Tribune
talks about a certain faculty member who had allegedly written to the Council highlighting acute faculty shortage at the institute and urging MCI authorities  to cancel the affiliation of the college until the conditions improved. MCI acting on the letter, wrote to the said medical college asking them about faculty deployment at the institute, and yet informing the medical college about the said letter.
Now as a response, the college authorities are reported to have served a show-cause notice to the doctor, terming it as a case of indiscipline
"I have served a show-cause notice on the person. The matter is still being looked into," said Prof CMS Rawat, Principal of the medical college informed the Tribune.
The college authorities openly accepted the faculty shortages that has been haunting the medical college since its inception. While accepting the shortage in the medical college, Prof Rawat said, the college had been regularly sending the reports of the status of the faculty to the higher authorities."The reports are regularly sent to the Governor and the MCI so there is nothing to hide. We do have shortage of faculty and this happens due to the resignation by members. The Department of Radiology head had tendered resignation. As of now, we have a technician who is taking care of the X-ray and CT Scan. Everyday 200 X-rays and 5-10 CT scans are carried," said Rawat.