Will take traditional Indian Medicine to all parts of the world: Ayush Minister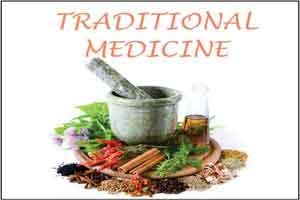 Traditional Indian medicine is going to reach all parts of the world with the World Health Organization (WHO) having signed an MOU with the Government of India. An announcement to this effect was made by the Union Minister Of State for Ayush, Shripad Naik on Monday. The minister on the occasion also spoke of the Indian Government's decision to support the setting up of 50 bed hospitals in districts across the country.
Mr. Naik said the agreement with WHO would go a long way in patenting Indian traditional medicines and practices.
Read Also : India And WHO Sign Agreement to Promote Traditional Medicine
The minister also revealed the center's  intention of granting an international status to the Central Research Institute for Homoeopathy in Kottayam by upgrading it for both research and treatment.
 "The Centre would be ready to invest whatever be the cost required for this," the minister said.
Mr. Naik also spoke about an ayurvedic treatment centre being set up at the All India Institute of Medical Sciences (AIIMS), New Delhi.
Clarifying false reports about the center having made yoga education compulsory in schools and colleges,  Mr. Naik said "Yoga has been introduced as an optional subject and those who do not want to study can opt out,"
The Minister  inaugurated the National Health Editors' Conference on Yoga for Holistic Health-Recent Researches, at National Media Centre here, yesterday. Mr. Naik announced the government's decision  to take forward the momentum created related to yoga  last year with greater and more active participation of all sections of the society, particularly the youth during the current year's celebrations, which  would begin with a Mass Yoga Demonstration from 7 AM to 8 AM on 21st June, 2016.
Highlighting the agenda Mr. Naik said  a Common Yoga Protocol for 45 minutes and 15 minutes Institutional Protocol, if any, at the National, State, District, Block and Panchayat levels would be observed . In addition, Yoga- Fests, seminars, workshops, musical and cultural programmes based on Yoga, involving students from schools, colleges, universities, various youth organizations, such as, NYKS, NSS, RWAs, etc would  also be organized.
The minister also informed that a National Event of Mass Yoga Demonstration would also be held at Chandigarh and , similar events would be organized all across the nation and the globe. The minister said the event should be a people's programme where they voluntarily come forward to participate in the Mass Yoga Demonstration by highlighting the benefits of Yoga for better physical, mental health and social harmony.
The minister also made an announcement regarding AYUSH organizing a 2-day International Conference on "Yoga for Body and Beyond" at Vigyan Bhawan, New Delhi on 22nd & 23rd, June, 2016, in which eminent experts of Yoga from across the globe would be participating.