Woman alleges baby dumped in garbage, Safdarjung hospital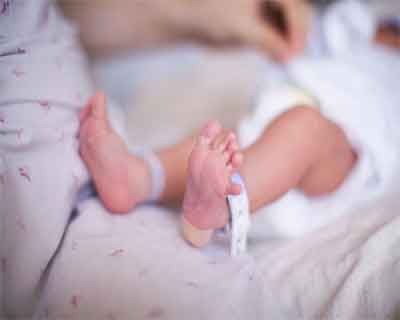 New Delhi: A woman has alleged that she gave birth to twins but was handed over only one baby by Safdarjung Hospital staff while the second one was "dumped in garbage", a charge denied by the authorities.
Hemlata and her husband Vikas Bagh had claimed that they were blessed with twins on December 22 but were handed over only one child, and approached police and Delhi Commission for Women.
DCW chairperson Swati Maliwal said the woman's ultrasound reports clearly mention two live foetuses. Hemlata has alleged the authorities brushed off their concerns citing the second baby may have been "dumped in garbage".
"We had got an ultrasound done in the eighth month of Hemlatas pregnancy and the report mentioned that my wife was carrying twins. My wife had a normal delivery and Hemlata later said that she had seen a nurse carrying something wrapped in white clothes.
"When Hemlata questioned the nurse, she claimed it was garbage and despite my wifes insistence, she didnt show it to her. It was our baby," Bagh claimed.
Later, Vikas filed a police complaint.
He said they did not report the matter earlier because they were "scared".
"We did not report the matter from hospital as we didn't want to lose our second child. On returning home, our neighbours gave us the courage to report the matter. We went to the hospital with a policeman where the nurse said your child might have gone to the garbage dump," he alleged.
Police said they had received a complaint in the matter on December 27.
"They claim that the prenatal tests were indicating two foetuses. The complaint has been sent to the Medical Superintendent for a report. Their reply is awaited," a senior police officer said.
Meanwhile, Dr A K Rai, medical superintendent of Safdarjung Hospital, rubbished the allegations.
"The allegations are baseless and there is no substance to them. As per the Head of the Department, she only gave birth to one baby and the woman had accepted that she gave only one push.