Woman delivers at hospital gate, Medical Superintendent Resigns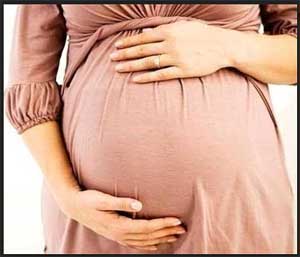 Patiala: The medical superintendent of the Government Rajindra Hospital has reportedly resigned following the demand from Chief Minister. The issue developed after the hospital authorities were blamed for not taking the patient inside the labour room.
According to a recent media report, the incident happened on July 29, when a pregnant woman was rushed to the hospital by 108 ambulance service for delivery. She was experiencing painful contractions, but instead of dropping her at the labour room and informing the doctors about it, the ambulance driver dropped her at the gate of the emergency ward.
She and her husband asked the security guards and others for help and to provide her a stretcher, but to no avail, the husband himself went upstairs to the labour room to get a stretcher.
Later, the pregnant woman cried and lied down on the floor following which several women gathered around for help and delivered the baby. Then, only after when an assistant professor came forward, she was taken inside the maternity ward, along with her newborn baby.
Subsequent to the incident, the women, who helped during labour, protested against the hospital authorities. However, the authorities denied the said allegations and shifted the blame to the ambulance driver and his assistant stating that they were not carrying the stretcher which is strictly mandatory.
"We looked into the CCTV footage after the case came to our knowledge. We immediately marked an inquiry and thoroughly investigated the matter. We found a major lapse on the part of the ambulance driver and his assistant. As per rules, they were supposed to drop the patient at the door of the labour room and inform doctors. They were also supposed to carry a stretcher with their ambulance, but they did not have it," the Medical superintendent, Dr B S Brar, stated to TOI, earlier from his resignation.
"We have written to the higher authorities about the fault and also the poor working of the 108 ambulances in the district. The mother and the baby are fine now. Action will be taken against each and every person, who is found to be guilty," he added.
Read Also: Rajindra Hospital Medical Superintendent Summoned by Punjab Women's Commission