Woman Delivers in Ambulance: 3 Doctors Suspended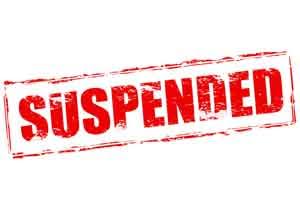 Gurugram:
In relation to the demise of a newborn after a woman was forced to deliver in an ambulance, three doctors attached to Civil Hospital had been suspended.
As per the media reports, Sonia and her husband, Jaidev reached the hospital on Wednesday around 6:30 a.m. for the delivery but the staff allegedly told them to wait for their turn. The woman went into labour a few minutes later.
The two doctors who were on OPD duty observed that she was fully dilated and the child was popping in and out, which indicated she was due any moment, but instead of providing her medical aid referred her to Safdarjung Hospital around 9.25am.
While the couple searched for an ambulance to get there, a nurse spotted her near the ICU ward and brought her to the gynaecology ward, where junior doctor-on-duty examined her again, noted her condition, but again referred her to Delhi, reports TOI.
"Eventually, we noticed that she was on the verge of giving birth on the wheelchair itself – the child's hand almost coming out – and it was only when we informed the staff of this that they sped up the process," the husband told
the Indian Express
.
As per the report published in the
Hindu
, it has been alleged that the staff pushed the baby back with cotton and they did that back again when the baby was coming out
.  
"However, they finally took Sonia inside alone, and brought her back out within minutes, referring her to Safdarjung hospital," he added.
Soon she was shifted to an ambulance, but before it could leave the hospital premises Sonia gave birth to an immature baby without any medical aid. The baby died soon after.
When asked about the delay, the ambulance driver claimed that he had been instructed to take two more patients to Delhi, and made to wait for one of them.
Justifying their side, the doctors who had referred Sonia to Safdarjung told
TOI
that they only followed the gynaecology department norms. They said that Civil Hospital doesn't have packed red blood cells available on demand, which is necessary for rapid blood transfusion in case of anaemia, which Sonia had.
An ultrasound revealed she was 28 weeks pregnant, with a haemoglobin level of only 5.8 gm where the normal is 13-14 gm.
"If we transfuse blood directly, there's a risk of heart attack in these cases, so packed red blood cells are used," a senior doctor clarified.
Following the incident, the deputy commissioner Vinay Pratap Singh has ordered a probe in the matter and sought a report from the district health department.
Haryana Health Minister Anil Vij announced the suspension via a tweet on Thursday evening which said, "Three doctors suspended and an enquiry ordered into negligence in the delivery case at Gurugram Civil Hospital."