Woman Gets Pregnant Post Tubectomy, Moves High Court For Rs 10 lakh Compensation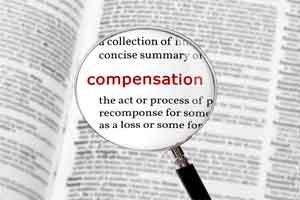 CHENNAI:  A woman has moved to the Madras High Court seeking a directive to doctors of a government hospital to pay Rs.10 lakh compensation for alleged medical negligence since she conceived despite undergoing a tubectomy surgery.
The petition came up on Friday. Justice R Mahadevan has issued a notice returnable by two weeks, to the resident medical officer of Kanyakumari Government Medical College Hospital in Nagercoil, the health secretary, director of medical education, deputy director, medical rural development, Kanyakumari.
The petitioner submitted that after she delivered her second girl child on April 5, 2014, she underwent tubectomy at the Kanyakumari Government Medical College Hospital and was issued a sterilisation certificate.
The Tahsildar also issued a certificate for getting benefits under the Girl Child Welfare Scheme, whose benefits can be obtained only at the time the two girls get married.
On April 5, 2017, she went to the hospital for a thyroid checkup. The medical officer examined her and told her that she was pregnant and that the tubectomy had been a failure.
Since the woman wanted to know about her health condition, she undertook an ultrasound scan at a private clinic, which confirmed her pregnancy.
She gave representation to authorities concerned, seeking Rs.10 lakh compensation, following which the RMO asked her to appear in person for enquiry. Though she did so on August 30, 2017, the official did not pass any order or recommended her case to the government to grant compensation, the woman said.
On September 29, 2017, she delivered the third girl child in a private hospital. She submitted that the government benefits already provided to her two girl children would be lost, as the scheme does not entitle one to get the incentives in case of women having three girl children.