World Bank giving assistance for new vaccines for infants: Government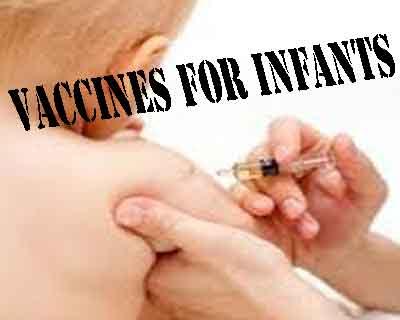 Health Ministry has proposed to seek assistance from World Bank in introduction of new vaccines and modernisation and expansion of their storage and supply chain management, the government today said.
Minister of State for Health Faggan Singh Kulaste, in a written reply in Lok Sabha, said financial assistance from World Bank for strategic interventions for newborn infants is being conceptualised.
He also said setting up of a "centre for excellence" for newborn care has also been proposed under this.
"Financial assistance from the World Bank is being conceptualised for newborn infants. Interventions related to new born infants are a part of the proposed project 'strategic interventions to enhance maternal, neonatal, child and adolescent health outcomes in India'," the minister said.
He said, as per the proposal prepared by the Health Ministry, the areas related to newborn and infant health which have been proposed for assistance include introduction of new vaccines and modernisation and expansion of vaccines storage and supply chain management.
"In addition to this, setting up of a centre for excellence for newborn care is also proposed," he said.
Kulaste further said the World Bank had provided financial assistance of SDR 245 million, for the period of 2006-2012, for improvement of essential Reproductive and Child Health (RCH) services, technical assistance, monitoring and evaluation and polio eradication.
He said the RCH-II comprised of various activities which were directly and indirectly contributing to population stabilisation and the performance of RCH II was satisfactory.