Write Prescriptions in Triplicate: Uttarakhand passes order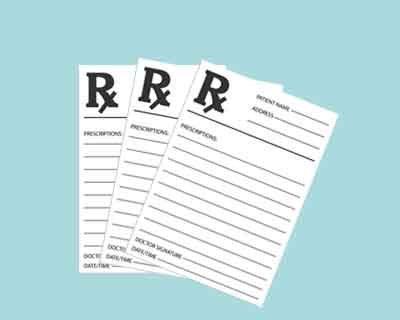 Dehradun: Following the trends followed in the west as well as to ensure that its government doctors prescribe generic medicines, the Uttarakhand government has come up with a new directive- asking its medical practitioners to issue prescriptions in triplicate.  The orders to this effect were issued by the state health department, expecting compliance within a week
With this, medical practitioners would issue three copies of a particular prescription, one copy shall be retained by the doctor, one copy will be given to the patient and one for the pharmacist.  The move is justified as to ensure that rational and generic prescriptions are made by the doctor as well as scrutinizing the prescription pattern of doctors.
TOI
adds that those who wish to prescribe non-generic medicine,  would need to seek permission from a senior doctor and mention the reason behind prescribing them. Also, during audit these prescriptions would be presented to the expert team for scrutiny.
Speaking about the move Officiating director general of health department, Dr DS Rawat, said, "The move will help us keep stock of medicine availability and also, ensure that out-of-pocket expense of patients which is very high (about Rs 3,500 each) will come down substantially."
It is reported  Uttarakhand will be the first state in the country to implement the system. Orders were given for this in Tamil Nadu but never implemented.