Yashoda Hospitals, Bansal Hospital ink pact for liver transplantation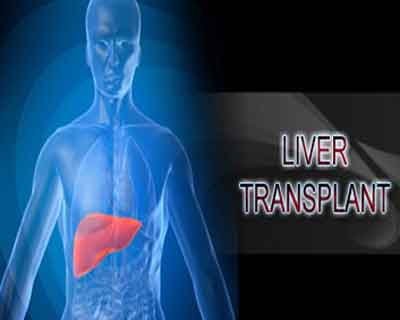 Bhopal: Yashoda Hospitals, Hyderabad and Bansal Hospital, Bhopal said that they have joined hands to provide advanced liver transplantation surgeries here.
"Yashoda Hospitals, Hyderabad and we have tied up to provide most advanced liver transplant surgeries especially for patients of central India here," Bansal Hospital Director and Senior Cardiologist Dr SK Trivedi told reporters.
"One of of every five Indians suffers from liver problems. Hepatitis B infection and too much alcoholism were major culprits of chronic liver diseases in Madhya Pradesh," he added.