Yoga day celebrated at AIIMS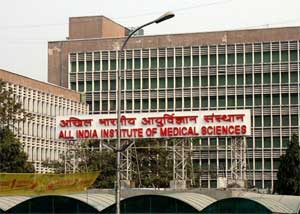 New Delhi: The All India Institute of Medical Sciences (AIIMS), celebrated the International Day of Yoga in which more than 600 enthusiastic faculties, students, nursing officers and other staff led by Director of the institute Dr Randeep Guleria participated. The practice was led by Yoga experts from the Centre for Integrative Medicine and Research (CIMR), AIIMS here, a statement said.
The celebrations were kick-started by a Yoga workshop on "Management of Stress" for AIIMS faculty members on June 17 at the CIMR Yoga hall. Dr. Manjunath Sharma, Director of Research and Development, S-VYASA University, Bengaluru gave insights into how Yoga could be useful in reducing stress.
On June 18 to 20, CIMR, AIIMS arranged yoga workshops and training sessions for nursing officers, research fellows and other AIIMS employees. About 200 AIIMS personnel and faculty members participated enthusiastically in Yoga activities. All workshops and sessions were conducted by Yoga physicians, nursing officers and yoga therapists of the CIMR. On the occasion, five of AIIMS nursing officers were awarded certificates as Yoga therapists by the Director AIIMS for having completed the stipulated training programme of the S-VYASA university, Bangalore.