1 year Ban for Medical colleges admitting more MBBS students than stipulated, says MCI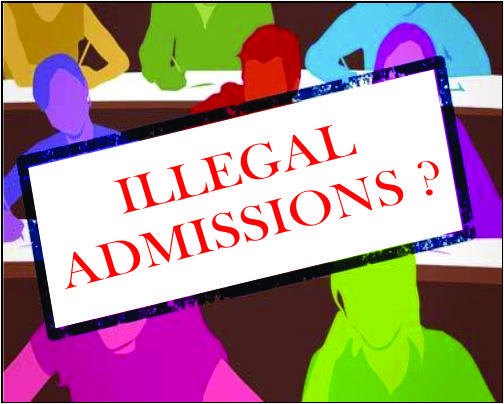 Errant Medical Colleges will be debarred for a period of a year.
New Delhi: Reacting to the complaints that come in every year about medical colleges admitting more medical students than their stipulated capacity, the Medical Council of India has decided to enforce harsh punishments on the defaulting medical colleges.
As per a recent report in Millenium post, the Medical Council of India (MCI) has decided to impose a ban for a period of one year on all those errant medical colleges, who are admitting students above the number of MBBS seats stipulated to them.
The move follows the directions issued by the 
Hon'ble Supreme Court as well as the suggestions of the Ministry of Health and Family Welfare in this regard. In the
Past, numerous court judgments have stated that while granting admission in MBBS course, the Medical Colleges are required to ensure that
the admission is in terms, based upon the judicial decisions and MCI Regulations
The council reiterated this fact clear in its recent public notice regarding the Online filling of information relating to admissions made in Medical Colleges for Ist year MBBS degree
No Admission is permissible beyond the sanctioned intake capacity [Medical Council of India (Criteria for Identification of students admitted in excess of admission capacity of medical colleges) Regulations, 1997
Now, quantifying the punishment for violations in this regard, the MCI has recommended to the Ministry to ban those medical colleges for a period of one academic year. The daily adds that the Health Ministry has accepted these recommendations
"Admitting students for more than the allowed seats either in MBBS or PG courses is a gross violation of rules and all such medical colleges must face action for it. The objective behind imposing a one-year admission restriction is to bring transparency in the medical education," the MCI official confirmed to Millennium Post, adding that no medical college is allowed to give any extra admission.
The action was necessitated following the relentless behavior of some of the medical colleges which admit students more than the fixed seats and when it comes into the notice of the Medical Council of India, the apex body of medical education cancel all such 'illegal' admissions. As a result, students suffer. This year alone, the MCI has canceled more than 300 admissions of different colleges.
Read Also: SC cancels 180 Illegal MBBS admission in medical Colleges in Kerala