10 years Jail time for Assaulting Doctors: Kolkata Police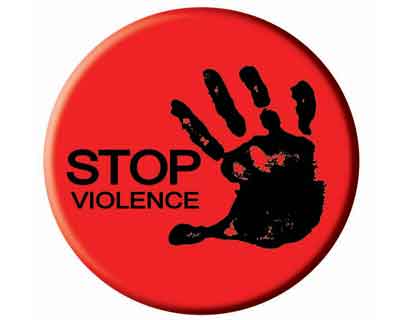 Kolkata: To curb the growing practice of doctor bashing, the Kolkata police recently came out in support of medical practitioners openly declaring that whoever assaults a doctor would serve up to 10 years in jail. The declaration has been put all over, including the platforms of social as well in the form of posters outside hospitals
The poster which is also posted on the official on the official twitter handle of the Kolkata Police reads,



"Doctors are friends of the society, they are our help in distress, assaulting them is a punishable offence up to 10 years of imprisonment."



The poster accompanied a post that said, (in Bangla), "Isolated mistakes may occur in all professions. Be it police or doctor, journalism or teaching. It's not right to hold the entire community guilty because of that (isolated mistake). We have decided to install the poster at all private and government hospitals in Calcutta."



বিচ্ছিন্ন বিচ্যুতি সব পেশাতেই ঘটে থাকে। সে পুলিশ হোক বা ডাক্তার, সাংবাদিকতা হোক বা শিক্ষকতা। তার জন্য সমষ্টিকে কাঠগড়ায় দাঁড় করানো অনুচিত। কলকাতার সরকারি-বেসরকারি হাসপাতালগুলিতে আমরা নিচের পোস্টারটি লাগানোর সিদ্ধান্ত নিয়েছি। pic.twitter.com/XQ7n9GgC2G


— Kolkata Police (@KolkataPolice) June 28, 2018
Read Also: Jailtime for attacking medical staff: HP Assembly introduces Amendment Bill
Police officials informed that with the drive, they aimed to instill a secure and congenial environment for doctors to practice. Speaking to TOI about the idea, Supratim Sarkar, Additional Commissioner of Kolkata Police (III) said, "This will promote a congenial atmosphere in hospitals and deter people from assaulting doctors. We will put up such posters in all private and government hospitals across the city."
Medical practitioners indeed welcomed the initiative. "This is a welcome move as it will instil a sense of security among health workers to some extent. I hope such posters tell people that they cannot the law into their hands," Dr Prabhas Prasun Giri, PICU in-charge at Institute of Child.
"The initiative of Calcutta police is exemplary. However, it would have been better if this was done earlier. Safety and dignity in the workplace are essential to perform duties adequately. I am sure such steps will help improve the working atmosphere in medical institutions," Surgical Oncologist Gautam Mukhopadhyay told The Telegraph.
In April, CM Mamata Banerjee met with the representatives of eight doctor forums that sought the government's intervention to stop violence against doctors.
Read Also: Doctors meet Mamata, demand measures to stop violence on them
After hearing their dilemma, the minister strictly directed the police force to take suitable measures towards the solution for this major issue, so that the doctors could work in a safe environment.
No IPC 304, 304A
Besides ordering action in the case of violence against medical practitioners, the CM have ordered the cops not to book the doctors under specific charges, Dr Swapan Biswas, Treasurer, Service Doctors Forum confirmed to TOI.  "The CM told cops not to book doctors under IPC sections 304 (culpable homicide not amounting to murder) and section 304 A (death due to negligence). I hope cops look into this," he also added
Read Also: 304 A should be applied only when medical negligence is gross: Calcutta High Court
All these steps come after the state saw over 35 cases of assault on doctors and some others on ruckus at hospitals.
Read Also: Kolkata: Doctor on-duty manhandled by patient relatives, four arrested