1357 posts of doctors lying vacant in Chhattisgarh health centres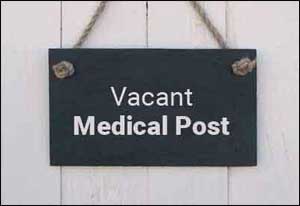 Raipur: A total of 1357 posts of doctors are lying vacant in state-run health centres across Chhattisgarh, Health Minister Ajay Chandrakar told the Legislative Assembly today.
In a written reply to a question raised by Leader of Opposition TS Singhdeo, the minister said 1357 posts of doctors, surgeons and specialist doctors are lying vacant in 6162 primary, sub and community health centres.
"As on December 31, 2017, the state has 793 primary health centres, 5200 sub-health centres and 169 community health centres," as per the reply.
As on January 15 this year, 730 posts of specialist doctors were sanctioned, of which 691 posts were remaining vacant in these health centres, it said.
As against the sanctioned 163 posts of specialist surgeons, 149 are vacant while out of 1379 sanctioned posts of doctors, 517 posts are lying vacant.
Similarly, out of 4338 sanctioned posts of staff nurses, 1413 are lying vacant, it stated.