Poison removed by Plasma Exchange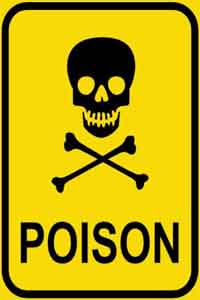 A 14-year-old boy, who consumed a mosquito repellent and suffered from liver and kidney failure, was saved after a 60-hour treatment at a city hospital, authorities said on Thursday.

The boy, a resident of North Delhi, decided to end his life by drinking the mosquito repellent after a quarrel with his parents. Within minutes, he became unconscious and his body turned completely blue. The panicked parents rushed him to a private hospital where the doctors said that the poison had caused liver and kidney failure.

In spite of the hospital's efforts, the boy's condition deteriorated and hence he was referred to Sir Ganga Ram Hospital.

"When we received the child in our casualty, he was in a critical shape. His haemoglobin was at dangerously low levels of 3.6 (normal 13 ). The liver was affected with jaundice," said Anil Sachdev, director of Paediatric Emergency and Critical Care and Pulmonology at Sir Ganga Ram Hospital.

He said the methemoglobin levels were rising which meant that oxygen supply to vital organs was reducing. There was a very high risk of irreversible damage to his organs.

Due to several other health complications that the boy had, the team of doctors finally decided to perform plasma exchange, a procedure involving the separation and removal of the plasma from the blood in order to remove a disease substance circulating in the plasma.

"During this process the red blood cells, white blood cells, and platelets are returned to the patient, along with a prescribed replacement fluid," Sachdev told IANS.

He said that after the plasma exchange, the patient started improving and was shifted to the ward after 60 hours of struggle in the ICU.

"He was discharged from hospital in stable condition after a stay of six days," Sachdev added.

The unique case has been recently published in the Journal of Clinical Toxicology.