2 persons Jailed for one year for assaulting Doctors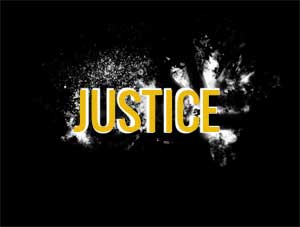 MP : In what can be considered as a justice for the medical profession, a local court in the Datia District in Madhya Pradesh was seen strong cognizance on the issue of violence against doctors, and announcing action against two persons who assaulted three medical practitioners at a government hospital two years ago.

Chief Judicial Magistrate Datia, Nisar Ahmad has sentenced two accused who were booked for assaulting the Doctors and staff of district hospital with 1 year of  imprisonment and a fine of Rs 1 thousand each

The incident of assault goes back 2 years. Assistant Public Prosecutor Jitendra Drivadyi informed a local daily that patient, one Mrs. Bharti , Wife of Mr.Chandrapak Kushwaha resident of the Thandi Sarak , had gotten admitted in the Maternity ward District Hospital at 6.30 on the evening of 6th July 2015. Her condition deteriorated and she passed away at 9.55 am, the next morning.

The accused got agitated at the death of her wife and  along with one Vivek Kushwaha assaulted doctors including Dr Ajay Singh, Dr KP Brethia  and Dr. S.K. Bhargav as well as the Nurses on duty, severely damaging the hospital property in the process. It is reported that post the incident the police registered a case of assault  and obstructing duty of a government servant against the two.

Two years after the incident, on Monday, the Chief Judicial Magistrate after hearing both the parties and witnesses in the case, pronounced the judgement convicting  the two accused and sentencing them with one year's rigorous imprisonment and a fine of one thousand rupees each..