In absence of law, 224 nursing homes, illegal clinics being run in Gurugram: RTI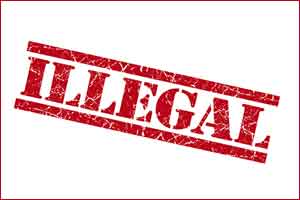 Gurugram: A total of 224 nursing homes and illegal clinics are being run by the district's community health centre (CHC) in the millennium city, an RTI query has revealed.
The civil surgeon office of the Haryana health department in the Right to Information (RTI) query said the illegal clinics and nursing homes actively running in Gurgaon are 23 in Pataudi, one in Bhangrola, 18 in Bhodakala, 15 in Sohna, 54 in Farukhnagar, 48 in Harsaru, 26 in Gangola and 39 in Badshahpur.
"A complaint was also made against them before the chief minister window but no action has been taken so far. We cannot take action against them as there is no Haryana Nursing Homes Registration Act," B K Rajoura, civil surgeon Gurgaon Health Department, said.
One Mahender Kumar, a resident of Bahalpa village in Sohna, had filed the RTI on October 10 in the civil surgeon office seeking information in connection with the fake doctors, illegal nursing homes and clinics running in Gurgaon.
In its reply on October 23, the civil surgeon office said there are 224 illegal clinics and nursing homes under the district's CHC in the city.
There are over 141 bogus doctors in these nursing homes and illegal clinics. They are not qualified and have medical degree or certificates. They are not MBBS but only compounders, the RTI said.