3 Kerala hospitals deny treatment to Tamil Nadu worker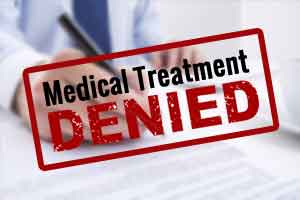 Thiruvanathapuram: A worker from Tamil Nadu was denied treatment in three government hospitals in Kerala after he was attacked with a knife.
Rajendran, 45, a native of the Arialur district in Tamil Nadu was attacked by a fellow co-worker over a dispute of Rs. 5,000. He was taken to the hospital an hour after he was attacked.
Rajendran was finally taken in a van from the Malauram district in Kerala to the Coimbatore Government Hospital for treatment.
Commenting on the issue, the Dean of the CMC hospital said, "We came to know that this issue happened in Kerala with a Tamil Nadu patient, but in Coimbatore, we provide treatment to all people free of cost and don't charge any money. Mostly, 40 percent of the Kerala people only come to Coimbatore for treatment and we don't have any such difference.