3 states to get Healthcare Makeover by NITI Aayog, Check out Details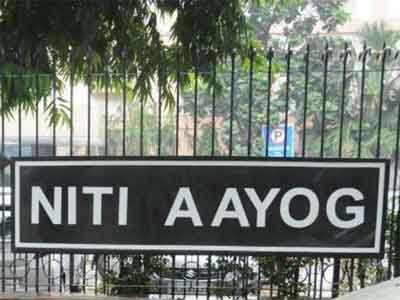 New Delhi : Niti Aayog has shortlisted Uttar Pradesh, Assam and Karnataka under its 'Sustainable Action for Transforming Human Capital (SATH)' initiative to handhold them and transform their health sector. The Aayog has also selected Madhya Pradesh, Jharkhand and Odisha under its SATH initiative to transform their education sector. "To radically transform quality of #Education in India, NITI selects MP, J'khand & Odisha under #SATH through #CompetitiveFederalism," the government think-tank said in a tweet.
"After rigorous competition, NITI selects UP, Assam & K'taka to transform their #Health sector in 3 years! #SATH #CompetitiveFederalism," it added. The government think tank had invited all states and UTs to participate in its SATH initiative. Sixteen states had expressed their interest, of which 14 made their presentations to a committee headed by Niti Aayog member Bibek Debroy and comprised CEO Amitabh Kant as well as a representative from the Ministry of Health and Family Welfare.
Niti Aayog had earlier said the programme will be implemented by it along with McKinsey & Company and IPE Global consortium, who were selected through a competitive bidding process. Under SATH, Niti will work in close collaboration with the state machinery to design a robust road map of intervention, develop a programme governance structure, set up monitoring and tracking mechanisms, hand-hold state institutions through the execution stage and provide support on a range of institutional measures to achieve the end objectives.
Medical Dialogues team had earlier reported that government think-tank NITI Aayog was picking three states out of the 16 that made a presentation to the Aayog for development support to transform their health sector.
NITI Aayog CEO Amitabh Kant chaired the meeting convened to help states give their health sector a makeover over the next 3 years.
Read also: 
NITI Aayog to choose 3 states for health sector makeover