304 A should be applied only when medical negligence is gross: Calcutta High Court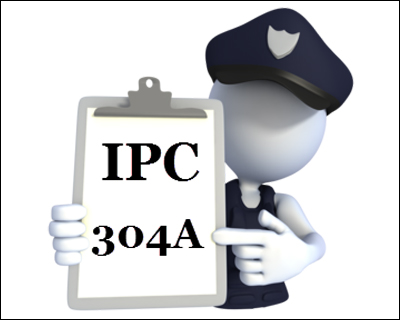 Rise of  Medical Negligence cases, with their criminal as well as civil liabilities, have indeed created an environment of fear among the medical professionals. With the medical negligence cases considered as a criminal act under the relevant section of IPC creates a greater terror that prevent many professionals from taking any difficult cases in hand.
In particular, one such section that creates jitters amoung doctors is 304A of the IPC. The section deals with causing death by negligence.—
Whoever causes the death of any person by doing any rash or negligent act not amounting to culpable homicide, shall be punished with imprisonment of either description for a term which may extend to two years, or with fine, or with both.
Recently, the Calcutta High Court, in a judgement on 20/07/2016, while ruling in favour of medical professionals made some very important observations regarding the applicability of section 304A on medical professionals. In particular, the hon'ble court was found stating that 
Section 304A of Indian Penal Code although does not bear the word 'Gross', but while dealing with such case Court must consider it, as 'Gross' . 
Moreover, the court also made an important observation stating that
causa causans
 should to be there for invoking 304A, clearly implying that this section should only be invoked when the death/damage to the patient has been clearly identified as due to the act of negligence
Facts of the Case in brief.
Patient S.N.Thakur (deceased) was admitted in Apollo Gleneagles Hospital on 07.04.2012 at 11:15 p.m. with complaints of multiple black patches on skin and bleeding from mouth. The victim patient was immediately taken to the emergency ward, where the doctor along with the nurse present, made an initial observation that the patient was suffering from ecchymoticpatches and bleeding from oral cavity. Condition of deceased patient was highly alarming and the doctor on duty had made a diagnosis that he was suffering from Chronic Myeloid Leukaemia and for immediate management they have administered injection Raciper and Zofar as the patient complained of nausea and vomiting.The consultant Dr. Soumya Bhattacharya over telephone advised the doctor on duty to admit the patient and also advised a series of tests.
On the next morning when the patient was found unconscious, consultant Dr. Soumya Bhattacharya was informed and he advised for infusion of four units of platelets and also for shifting the patient to ICU. CT scan of the patient revealed cerebral haemmorage and blood report showed a platelet count of 17,000/cmm, neutrophil- 6%, blast cell-34%, RBC Morphology- Normocytic and Hypchromic. Unfortunately the patient was declared dead at 3.40 p.m in the afternoon.
The family of the deceased /petitioners contended that there is serious medical negligence on the part of the doctors as well as the hospital authority and for their such rashness and negligent act caused untimely departure of his kith
The learned high court while ruling that there is no merit in this application under Section 401, 482 of the Cr.P.C. read with Article 227 of the Constitution of India on the doctors concerned, made some important observations
...it is perhaps needless to say that indiscriminate prosecution of medical professional of medical negligence is counter productive to the object and scheme. If during a surgical operation hands of a surgeon begins to tremoring due to apprehension of medical negligence and that 'Sword of Damocles' is on his neck, he cannot render his best to carry on life saving scalpel to perform an essential surgery. In case of administering treatment with medicine, if two views are accepted by medical science, and if he applies one of them instead of using other drug and due to his such choice if the patient dies, should the doctor be penalized?....
Perhaps one of the most important observation was made in respect to the application of section 304A of the IPC to medical professionals
.....In my humble view, Section 304A of Indian Penal Code although does not bear the word 'Gross', but while dealing with such case Court must consider it, as 'Gross'. It must be the causa causans otherwise doctor concerned would always be under the dangling fair of facing a prosecution and to refuse to treat the patient by referring the patient to some other hospital/nursing home, clinic, which eventually would lead to disservice to the society. Court should not encourage this approach....
You can read the full judgement below