36 yr old receives heart of brain dead Surat man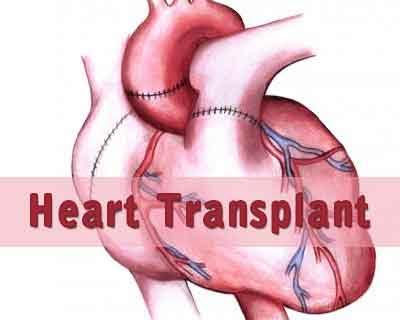 Pune:  A 36-year-old man from Pune received heart of a brain dead person from Surat giving him a new lease of life. A team of doctors from a private hospital in Mulund successfully transplanted the heart.
The donor heart was transported in a chopper in 2.02 hrs from Surat covering a distance of 278 kms, a release issued by Fortis Hospital in Mulund said.


The recipient from Indapur taluka in Pune district was suffering from Dilated Cardiomyopathy. The donation became possible when a 48-year-old man was declared brain dead at a hospital in Surat.

The chopper took off at 3.04 PM and landed in Mumbai at 4:16 PM. It was then transported in an ambulance to reach Mulund for an immediate transplant, it said.

"The surgery has been concluded and the recipient is now stable. We will continue to monitor him in the ICU for the next 48 to 72 hours," said Dr Anvay Mulay of Fortis Hospital.

"Heart transplant has now become a real viable treatment option for patients with end-stage cardiac diseases, who tend to otherwise have poor quality life surviving on medications," said Dr S Narayani, Zonal Director of the hospital.