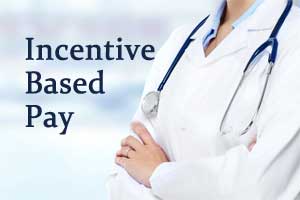 Haryana: The Haryana government has suspended the four doctors including two district's chief medical officer (CMO)-cum civil surgeon and two deputy CMOs for official misconduct. The move came after the concerned filed the complaints against each other alleging financial irregularities.
The four doctors are identified as Dr Aditya Swaroop Gupta,  the civil surgeon, Dr Sandhya Gupta the deputy CMO, Dr Rekha Singh and Dr Lokveer, senior medical officers.
TOI reports that Dr Aditya Gupta and Dr Sandhya Gupta were suspended on account of complaints filed by their juniors Dr Singh which alleged that the two  committed financial impropriety by claiming of special incentives for doctors working in Mewat including Hathin block of district Palwal. The incentives are meant for doctors working in difficult areas and to claim the same, a doctor has to be present in the 'difficult' area 24×7, in this case Hathin.
However, it was alleged that the said doctors, while claiming the incentives were actually residing  in government accommodation inside the General hospital in Palwal. While the two seniors were suspended on this account, Dr Singh, the complainant was also found guilty of the same conduct and suspended thereafter.
TOI reports that Hathim, which was part from Mewat from 2005 to 2008 was classified as a difficult area. Specialist working in the same were eligible for additional incentive of under  Rs 25,000 per month as allowance, while other doctors and paramedics were eligible for Rs 10,000 per month. However, in 2008 Hathim became a part of Palwal. It is reported that the doctors continued to take the allowance.
In 2016, the CMO sent a notice to Dr Singh demanding a refund of Rs 1.86 crore that she had drawn since 2002 as she was not eligible. She claimed that while she had proven to the CMO that she was eligible, she received another notice in 2017, post which she filed a complaint against them.
Ironically, the district health department has found all of them as well as Dr Lokveer guilty and ineligible for the incentive.
"The primary eligibility is that the doctor should be posted there which these doctors weren't. One cannot take the claim if the area falls under supervision. They have been wrongfully claiming the allowance. Thus, we have taken action against them," Amit Jha, principal secretary, health told TOI.
0 comment(s) on 4 Doctors Accuse each other of Financial Irregularities, All suspended