40 swine flu cases reported in Delhi this year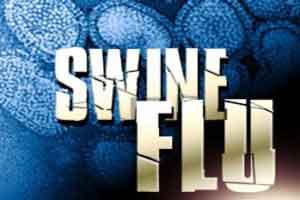 New Delhi: As many as 40 swine flu cases were recorded in the national capital this year, with no deaths reported so far.

"We have witnessed 40 swine flu cases from various parts of the city in January till date," said a senior health official.

East Delhi reported the maximum number of such cases that stood at 25.

The official added that there has been no death so far due to the air-borne disease.

According to health experts, the swine flu carrier H1N1 influenza virus, surfaces when temperature dips and is transmitted rapidly as it spreads through air, unlike the vector-borne disease dengue.

Swine flu had assumed epidemic proportions last season that continued till mid-April afflicting over 4,259 people and claiming 12 lives in the city. The disease had claimed 1,994 lives in the country in 2015, while the total number of cases crossed the 33,000 mark.

The experts state that vulnerable sections, like elderly, pregnant women, those with diabetes etc, should be careful.

"Elderly people, diabetics, those with kidney problems, cancer patients and pregnant women are at risk and thus should get themselves vaccinated and take common precautions like washing hands properly, avoiding crowded places and wearing masks," a Health department official said.

"H1N1 influenza spreads from person to person through coughing, sneezing or through touch. The medicine generally prescribed for the disease is Tamiflu, which must be taken only after doctor's prescription," the official added.