44 year old Pathologist jumps from eighth floor of GTB Hospital; Dies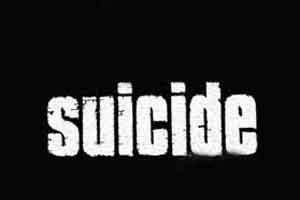 New Delhi: A 44-year-old Pathologist allegedly committed suicide by jumping off the eighth-floor balcony of GTB hospital (Guru Teg Bahadur hospital) campus recently. No suicide note has been recovered so far.
According to the police, the doctor was a native of Assam and was residing in the campus along with his wife. He took the extreme step on Saturday night August 31st. An inquest proceeding has been initiated for further investigation.
A senior police officer informed PTI that the doctor was admitted to the hospital with serious injuries and died during treatment.
His wife, who is also a doctor, works at GTB hospital while he was practising as a pathologist with a private clinic in Noida.
The couple lived in the staff quarters of the hospital.
On Saturday morning, the doctor's wife left for the hospital, while his two children went to school. However, rather than leaving for his clinic, the pathologist went to the balcony of the hospital and allegedly jumped off, reports
TOI
.
Primarily it suggests that he has committed suicide; however, no suicide note was recovered from the deceased, the police told ANI.
A probe under section 174 of CrPc has been initiated and further investigation is underway, police added. While the DCP said that the man's family pointed to family discord, investigators may question them again, adds HT
Medical Dialogues had earlier reported that a PG medical student in her early thirties allegedly committed suicide by hanging herself inside her hostel room. The deceased was associated with KAP Viswanatham Government Medical College and the attached Mahatma Gandhi Memorial Government Hospital.
The incident came to light on August 23, 2019, when the PG medical student did not report to duty late that night at the attached Mahatma Gandhi Memorial Government Hospital. Moreover, her hostel room at Periya Milaguparai remained shut for a long time. Developing suspicion, the co-occupants of the hostel and the hospital staffs reportedly broke open the door. To their horror, they found the PG medical student hanging.
Read Also: KAP Viswanatham Medical College: 3rd-year PG Medico found hanging in hostel room