4500 Ongoing PG Diploma Students Demand Conversion from MCI, Health Ministry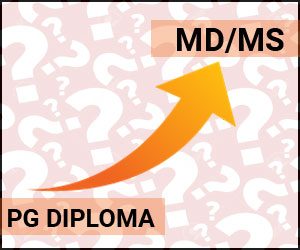 New Delhi: Stating that they are being made to pursue a course that is outdated and has been scrapped by the Medical Council of India, the ongoing PG Diploma Students across government and private medical colleges in the country are now demanding justice from the authorities asking them to convert their courses to 3 year medical PG ones (MD/MS courses).
Medical Dialogues had earlier reported about the move made by the government to scrap the 2- year PG Diploma courses from medical colleges across the country from the academic session 2019-20 and in return grant the medical colleges with an equal number of MD/MS seats. However, the decision being for the future batches leaves behind around 4500 doctors who are currently pursuing their PG diploma courses at various medical colleges across the country.
These doctors who belong to the 2017-18, 2018-19 batches have now written to the Health Ministry as well as the Medical Council of India, to extend the benefit of conversion to them and allow them to take MD/MS degrees by pursuing one more year at the medical colleges and submitting the thesis
"Many doctors with good rank in NEET have opted for Diploma Degree in Government Medical Colleges. Though, for their rank MD/MS Seats were available in Private Medical Colleges, because of poor financial status we couldn't afford MD/MS Seats in Private Medical Colleges and opted for diplomas," Dr Rishikesh Singh, President Medical PG Diploma Association Maharashtra told Medical Dialogues. Dr Singh, who is currently pursuing PG Diploma in Opthalmology at GMC Miraj (2017 batch) also pointed out that there is no difference between the PG Diploma and MD/MS courses apart from one year additional duration and submission of thesis in the latter
"We ongoing diplomas are totally depressed as we doing a courses which has been suddenly stopped by MCI ,so it's our educational & service loss of 2 years. We are asking the authories to compensate by considering us also for upgradation, by allowing us to pursue one more year and submit the thesis." he said.
He informed that representations have been submitted to the Health Ministry, the council as well as the PMO but no response has been given so far.
"As one batch of ongoing diplomas(2017 batch ) are exam going this May, we demand immediate relief to us."he said
Earlier, the Medical Postgraduate Diploma Doctors association had also written to the MCI pointing out the handicap they face in terms of promotion and career enhancement asking it to intervene in the matter