5 medical students accused in Vyapam Scam seek President of India's permission to die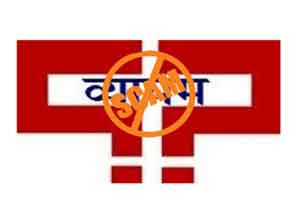 Their humiliation over being mistreated by fellow students and teachers over the accusation of being a part of the Vyapam scam has led to this untimely decision. These 5 students were earlier accused, and subsequently released of all the legal charges levied on them
In their letter to the President, 5 medical students claimed they had cleared the PMT exam. the entrance test for medical courses in 2010. But three years later, they were made an accused in the case after it was found that their photos and signatures in the admit card failed to match with the college identity card.
Impersonation of candidates by outsiders was one of the ploys used for cheating in the exams and the students were among 95 others who were booked on suspicion.
These students, however, cleared their name though fingerprint tests and later approached the High Court for permission to continue studies, which was granted. They even obtained a stay on the police case against them.
The Gwalior-based college readmitted them, but the students now say they face discrimination.
They might have been releases from the legal claws of the court for earlier being accused of their involvement in the Vyapam Scam. However, the torment in their student's life just doesn't end there. The 5 medical students of Gajra Raja Medical College have written to the Indian President for a plea to die; clearly expressing their extreme frustration over discrimination by fellow students and teachers. All they seek is justice, or wish to die.
The students are a part of the 2500 people accused in the Vyapam scam. The scam was much under the media glare for completely tarnishing the reputation of state education board, now carrying the loath of blame for manipulating admission to the colleges through bribery.