5 Points about Central Residency Scheme all Doctors Should know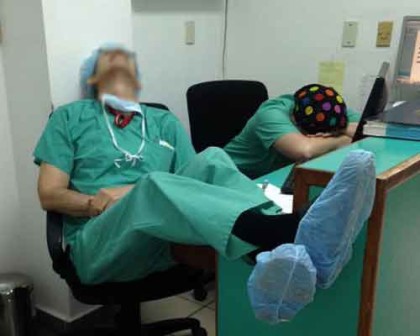 Residency is an important juncture at any doctor's life. It forms a period of development, where a medical student gradually transforms herself/himself to become a doctor.The learnings and experiences of this period remain with medical student throughouts their lifetime and in a strong way this period determine what kind of doctor a young student will become.
The current period of residency, unfortunately, is a trying one. Its also a frustrating one. Long working hours, low pay, almost inhuman working conditions, lack of basic necessities and even lack of a clear structure of what is expected, makes this period so taxing that the tired doctors forget why they chose the medical profession and get stuck in the process of day to day survival.
Supreme court took note of the exploitation that occurs of young doctors in government institutions and directed the formation of a Uniform Central Residency Scheme that would set up a defining base for all functioning of resident doctors in the country. Taking note of the same, the government formed a scheme in the year 1992.
Here are 5 Salient Features of Central Residency Scheme, 1992 that all doctors should know:-
DUTY HOURS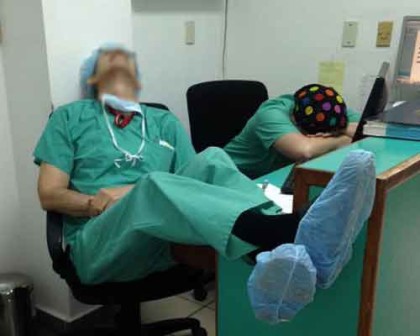 Central residency Scheme specifically provides the maximum number of duty hours done by a resident doctor. In particular, it says
"
Continuous active duty for resident doctors will not normally exceed 12 hours per day. Subject to exigencies of work the resident doctors will be allowed one weekly holiday by rotation. The resident doctors will also require to be on call duty not exceeding 12 hours at a time. The junior Residents should ordinarily work for 48 hours per week and not more than 12 hours at a stretch subject to the condition that the working hours will be flexible as may be decided by the Medical Superintendents concerned keeping in view the workload and availability of doctors for clinical work
."
Despite of this, since the provisions are still to be implemented, we find resident doctors doing at least 70 hours of duty in a week, and going upto even 100 and 120 hours a week, in peak and high workload times. The result becomes very clear. Tired, overworked doctors, who due to lack of sleep and rest have begun to resemble zombies. Patients are also suffering due to this, with rising instances of medical negligence and lack of quality care that doctors would have provided, if they weren't so overworked.
The implementation would entail, government medical institutions hiring more doctors in respective hospitals, which may be justified on a reasonable ground, given the high patient load these hospitals are catering to.
WEEKLY OFF
"Subject to exigencies of work the resident doctors will be allowed one weekly holiday by rotation."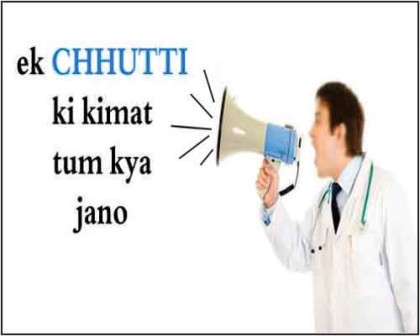 Central Residency Scheme clearly specifies that doctors are entitled to one weekly off by rotation, subject to exigencies. However, with exigencies being engraved in the nature of hospital working, this little point has become a dream for resident doctors.
ACCOMODATION
"Resident doctors will be provided with free furnished accommodation, free electricity and water within reasonable limits as may be fixed by the government from time to time."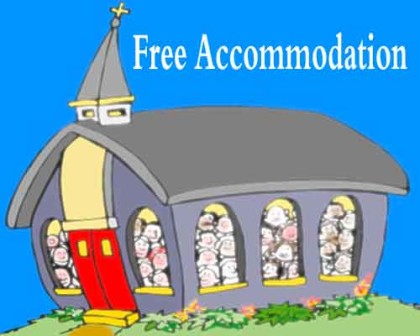 The concept of resident doctor, itself means a doctor available round the clock for the service of the patient. To this effect, it is advisable for resident doctors to get accommodations within the campus. However, due to limited space, the available accommodations are very less, with doctors being to forced to cramp up together and those with family finding accommodation elsewhere. While the government tried to compensate with HRA, but logically this defies the concept of residency itself.
To implement this, strategically, government hospitals will have to create additional accommodations to provide residence to these doctors.
LEAVE TRAVEL CONCESSIONS
For the purpose of the Scheme, Junior Residents are considered contract employees as well as Senior Residents are considered temporary government services.
Owing to this classification, Junior residents are not entitled to LTC as they are not government employees ( only contract employees)
With regards to the LTC of Senior Residents, the Central Residency Scheme says the following:
"
So far as senior residents are concerned, the are not entitled to Leave Travel Concession for anywhere in India once in four years, as they will not be completing four years of service, since their tenure is only for a period of three years or less.
However, they are entitled to LTC for home town once in two years."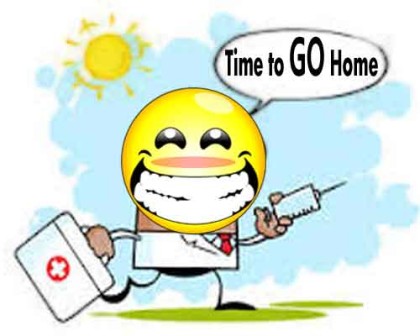 Translated, this means, resident doctors if working in other states can get LTC to go home once in two years, if the scheme is implemented.
MISCELLANEOUS ALLOWANCES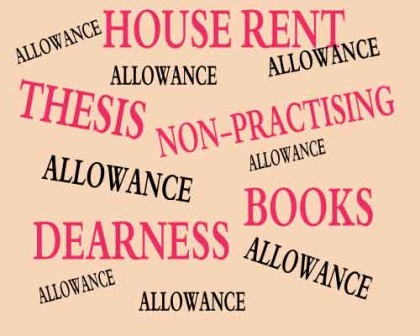 The Central residency Scheme, lays down a number of allowances including NPA, PG Allowances, HRA,DA,book allowances, Financial assistance for thesis. Some of these allowances are currently being provided to doctors even without the scheme, while others are being ignored, primarily because of lack of knowledge among the doctors about the existence of these allowances. Adding to this dilemma are the separate individual policies of different government instituttions across the panel.
This point adds on to need for a Central Residency Scheme, so as to bring uniformity in the policies of government hospitals across the country, with same work, same pay, same structure and same benefits.
Its been 24 years since the Scheme was formed. It has still not been implemented. Resident Doctors across the country have initiated a campaign for implementation of Central Residency Scheme, starting by giving a letter to the Prime Minister regarding the Same. If you feel that resident doctors should get these services, support this move by signing this letter
LETTER TO THE PM FROM DOCTOR