60:40 ratio of paid to free seats in private medical institutions proposed- NMC bill 2016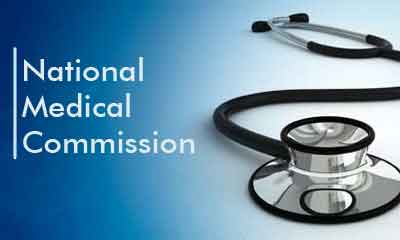 New Delhi: Bringing good news for meritorious students, who are unable take admissions at private medical colleges in the country, a clause in the National Medical Commission Bill 2016 may propose fixing a 60:40 paid seats to free seats ratio (respectively) in private medical institutions.
Asian Age has recently reported that two clauses have been inserted in the proposed National Medical Commission Bill, 2016 to ensure greater parity and transparency in the medical education sector. These include


Introduction of electronic common counselling  to ensure equality and transparency


Fixing of the 60:40 ratio of paid  and free seats in private medical institutions


Read more:
Electronic Common counselling to be introduced in Medical Colleges: NMC Bill 2016 
There has been a long standing demand for regulation of fee charged by the private sector
It is reported that the Niti Ayog Committee that was appointed to suggest reforms to the medical education sector, had recommended that the NMC should not engage in fee regulation of Private Colleges. Instead the committee recommended to put in place a merit-based transparent admission system (with reservations for the deprived sections as determined by State governments) is in place, so that there is no need to regulate the fees charged by private medical colleges.
The committee had then concluded
......a balance is required between the giving a free hand to the promoters of the institution and avoiding disruption of the prevalent practice. Accordingly, the committee recommends that NMC may be empowered to fix norms for regulating fees for a proportion of seats (not exceeding 40% of the total seats) in private medical colleges. For the rest, the institution may be given full freedom to charge the fees that they deem appropriate. This will provide for cross subsidization from the rich to more meritorious but poor students or students from disadvantaged groups........
Asian Age reported that a clause to reflect the recommendations have been made to insert in the proposed NMC bill, a clause fixing a 60:40 paid seats to free seats ratio (respectively) in private medical institutions
Currently, the percentage of free seats vary from state to state. It is reported that while Punjab offers none, 75% free seats are  offered in Gujarat and  50% in Odisha. A fixed ratio of free seats will lead  in  helping  the economically poor to have access to medical admission in private colleges.
The legislation though ready in August, last year, was withheld from being introduced in the monsoon session by  Prime Minister, Narender Modi,  for want of  stakeholder opinion on the bill.
The provisions included in the bill, in its present shape, are the outcome  of the 15,700 suggestions received from the states.
The legislation  apart from the above clause has included another important provision, that of  inclusion of Doctors in the panel appointed for the selection of regulators, reports The Asianage.