7th Pay Commission: Doctors Delegation meets Union Health Minister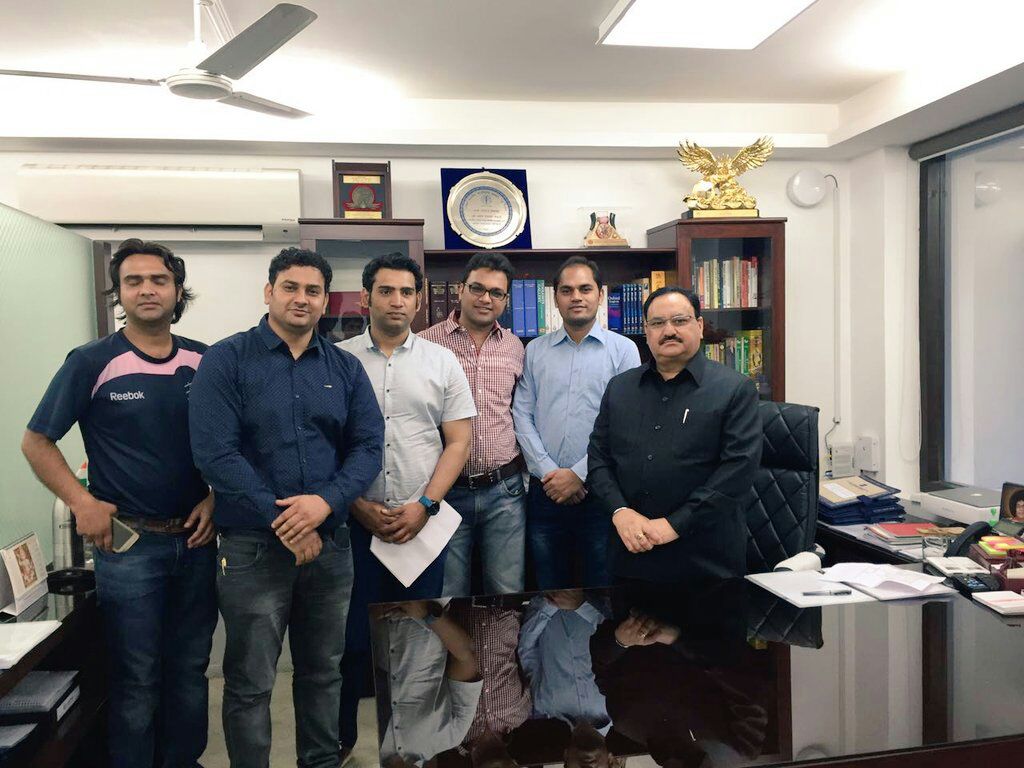 New Delhi: Just two days after 15000 doctors in the capital called for a day long token strike, it is reported that the umbrella body of resident doctors in Delhi, FORDA ( Federation of Resident Doctors Association) was called for an emergency meeting with the Union Health Minister, Shri JP Nadda.
The agenda of the meeting- same as the reason for the strike- the 7th Pay Commission.
As per sources in the organisation, the meeting started on a positive note after a brief introduction. First and foremost,  the health minister was apprised by FORDA representatives about the discriminatory recommendations of the
7th pay commission
.
"We informed the Health Minister about the Javed A Chowdhury committee (whose recommendations were accepted with applause and implemented except
30%NPA)
. We also explained him that how the NPA with a history of 94 years , has been de-linked from our basic pay.The Minister assured us to look into the matter." Dr
Pankaj Solanki
, President FORDA, told Medical Dialogues.
Others issue discussed in the meeting include:-


FORDA informed the minister about the urgent need for Indian Medical Services. The Minister is reported to have in principal agreed with the concept and the idea of IMS (Indian Medical Services) and has further asked for a relevant data about IMS from his officials.


The Minister was then informed about that how more than  25% of Jobs in the government health sector are lying vacant and the reasons behind those.


Another issue pointed out FORDA included how UPSC never releases a waiting list and despite vacancies/jobs, doctors are not made to join. On this point, sources say that Health Minister has assured the doctors that this issue will be resolved soon.


The insufficient number of PG seats were discussed, with possibilities/suggestions to tackle this problem being put forward by the organisation.


The doctors also put forward their demands of uniform pay and uniform allowances to be given to all resident doctors across the country, including various allowances such as Hazard pay, Learning resources allowance, Night shift allowance, Extra duty allowance, etc


It is reported that a meeting between health minister and the health secretary will soon take place to discuss the demands put forward by the doctors. Doctors are indeed hoping for a better outcome...