90 percent Resident Doctors under Stress, Reveals PGIMER Survey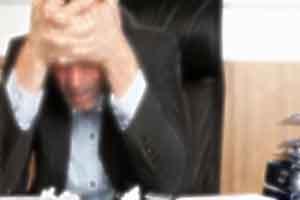 90 percent of resident doctors, mainly juniors were found "stressed out" while 10 percent were'overwhelmingly stressed'.Chandigarh: 
In order to find out the ratio of stressed doctors and the reason for their plight, the psychiatry department at Post Graduate Institute of Medical Education and Research (PGIMER) conducted a study on 'Perceived stress and barriers to seeking help among resident doctors'.
Alerting the hospital authorities about this worrying problem, the study revealed that a colossal 90 percent of resident doctors, mainly juniors are stressed out and 10 percent are 'overwhelmingly stressed'.
The institute took the study initiative following the suicide of a 24-year-old doctor, Dr Krishnaprasath Ramasamy in February this year.
Read Also: PGIMER: PG Radiodiagnosis commits suicide, colleagues blame Stress
When asked about what's worrying the doctors, Dr Sandeep Grover, principal investigator of the said study, and a professor at the psychiatry department confirmed to Hindustan Times, "The study involves a majority of junior residents as they are under rigorous training, have a lot of academic pressure and clinical workload as well. This high-level stress is impacting their physical and mental health. Strangely, a majority of them feel there's a stigma attached to asking for help."
Furthermore, the doctors were asked if the stress has negatively impacted their mental and physical being, to which around 80 percent of resident doctors replied affirmatively that they have affected mentally whereas 75 percent claimed that the stress has affected their physical health.
The study has found that there are a number of diverse issues that trigger the medical practitioners during work, which included the following


About 67 percent are affected by long working hours,


53 percent said yes to being affected by lack of recognition at work and no leave.


Around 48 percent were stressed because they couldn't avail leaves and also be blamed for mistakes they had not committed or for minor mistakes.


The report suggested that merely 60 doctors (13 percent) have sought psychiatric help with nearly 86 percent replying in the negative when asked if they have been counselled. Around 57 percent feel that there is a stigma attached to asking for help and 61 percent say they fear being labelled as weak. Shockingly, around 60% of the doctors were not even aware about the Crisis Helpline at the hospital ( Helpline Number- 7087008700).
The survey also revealed that around half of the doctors questioned relied on peers in times of stress while 21% stated they will go to the faculty members of their own departments.
The doctors have reportedly adopted the intake of cannabis, opioids, cigarettes and alcohol as a stress releaser.
Dr Grover expressed his concern over this upsetting issue and told
HT
, "We need to understand why this is happening and change certain things which are not good in our work culture."
The survey had 442 respondents, including 76 percent junior residents and 24 percent senior residents.