ACB arrests 2 Govt Dental College employees for accepting bribe of Rs 8,000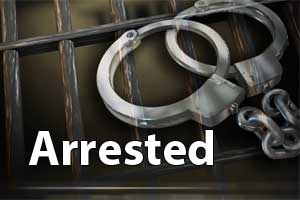 Aurangabad: Anti-Corruption Bureau (ACB) on Saturday arrested two government employees attached with Government Dental College and Hospital here while allegedly accepting a bribe of Rs 8,000 from a complainant.
"The accused, Chandrakant Bansode (50) office Superintendent and Shivkumar Pandere (28) clerk were sought Rs 15,000 as bribe for issuing experience certificate to complainant's two friends who worked in hospital," sources in ACB said.
Read Also: Haryana: Health Supervisor arrested by Vigilance Bureau for taking bribe of Rs 30,000
However, they settled to pay Rs 8,000 after bargaining. The aggrieved complainant filed a complaint with the ACB, whose team laid a trap at hospital premises and caught both the culprit red-handed while accepting bribe from the former. Later they also arrested Mr Bansode.
"A case under the Prevention of Corruption Act has been registered at the Behalpuria police station," sources added.
Read Also: Govt doctor takes Rs 6,000 bribe to operate on patient; Arrested