Ahead of Dengue Season, Delhi Govt bans OTC sale of NSAIDS including Aspirin, Ibuprofen and Diclofenac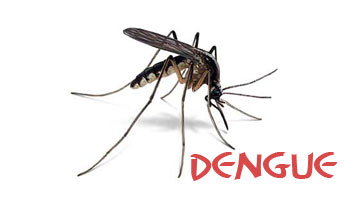 New Delhi: Anticipating the onset of mosquito-borne diseases including dengue, chikungunya and Malaria with the arrival of Monsoon, the Delhi  Government has recently issued an advisory directing the OTC sale of many NSAIDS drugs like Aspirin, Ibuprofen and Diclofenac Group of medicines which further cause destruction of platelets in human blood. The sale of the same is restricted to be sold against the Prescription of Registered medical Practitioners only.
The recent advisory issued by the Delhi Government notes that the move is necessary in the light of the fact of rising reported cases of dengue, chikungunya, and the tendency of the patients to self medicate.
It has been observed that this year cases of Dengue, chikungunya and Malaria started reported from the month of January onwards, which is usually no transmission period for Dengue and chikungunya. As there is no vaccine or specific medicine available against dengue and chikungunya, the patient generally do symptomatic treatment without consulting the physician, which may cause serious consequences.
The notice went to add, how self-medication with a select group of medicines like Aspirin, Ibuprofen and Diclofenac Group of medicines further cause destruction of platelets in human blood
"In view of above the Government of Delhi has desired during the season of Dengue and chikungunya , the use of drugs like Aspirin, Ibuprofen and Diclofenac Group of medicines which further cause destruction of platelets in human blood are restricted to be sold against the Prescription of Registered medical Practitioners only," the notice stated
The "advisory" to the President, All Chemists Association of Delhi further called for strict compliance "Retail chemists, are, therefore, not to indulge in the over the counter sale of NSAIDs drugs like Aspirin, Ibuprofen and Diclofenac Group of medicines with immediate effect till further directions. They are also advised to keep the records of stocks of pain killers drugs falling under this category. Stringent action will be taken against retail chemists if found flouting this advice," the advisory stated