Ahmedabad: Municipal Corporation to inquire botched eye surgeries at LG Hospital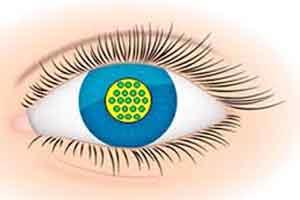 Ahmedabad Municipal Corporation has taken further action to probe the alleged botched eye surgeries at the LG hospital recently. There has been a controversy reported over the matter and now the municipal commissioner D Thara has put a vigilance inquiry into all eye surgeries at LG Hospital conducted over a certain period.
There have been four recent cases of patients suffering from blindness after they had an infection following phaco eye surgery; Doctors have implied that two of the patients are not even likely to get back their vision.
The other two patients are being given antibiotics to resume their vision, and have shown some signs of hope. The exact situation can only be determined once they recover from their infection, a doctor further implied.
At present, no compensations for the first two victims on this alleged case of medical staff negligence has been announced by the civic body.
A preliminary inquiry into the matter suggests that the improper sterilization of the instruments, or the operation theater used could have been one reason for catching infection. The probability of ineffective medicines used could have been another.
As reported by
TOI
, four people - Dhanwanti Thadani, 41; Kulsum Momin, 75; Hasumati Bhagat, 84; and Ramesh Makwana, 62 - had lost their sight almost completely because of the infection they contracted from surgeries to removal of their cataracts. The procedure to remove the cataracts is called 'phacoemulsification procedure' or simply a phaco procedure.
The vigilance team will also probe allegations by the nursing staff at LG hospital, that the number of eye surgeries at LG hospital were extrapolated to show a large number of surgeries, ostensibly to impress the visiting Medical Council of India (MCI) team and get recognition for more medical seats.