Ahmedabad: VS Hospital receives a legal notice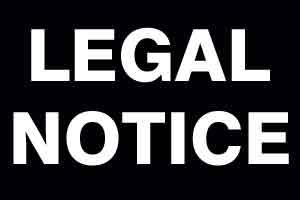 The charity commissioner's office has reportedly served a notice demanding details of the account books from the VS Hospital trustees. The legal notice is asking details on the mayor, seeking its expenditure and books of account, copy of its original deed, and trust-related details for a detailed scrutiny on February 29.
The issue came to a highlight after an RTI application was filed by an activist seeking explanation as to why the hospital has not been submitting its books of accounts to the charity commissioner's office for the past three decades, claiming a state government exemption.
According to the trust deed, it is clearly mentioned that an audit of the hospital will be conducted by AMC's chief auditor, a fact heightened by the activists in its complaint. However, AMC has been employing a private auditor for AMC, the activists claim.
As reported by
TOI
, in the budget released on January 23, hospital superintendent Dr S T Malhan had presented a budget of Rs 128crore for just an 120-bed hospital, while the hospital's currently houses 1,155 beds. Malhan claimed that more than 1,000 beds belonged to another trust called the Medical Education Trust (MET) formed by the Ahmedabad Municipal Corporation (AMC).But ironically , an RTI filed by Kalupur resident Pankaj Bhatt in January , soon after the budget, revealed that the VS Hospital had 1,155 beds. "The budget was an eyewash," said Bhatt.
Bhatt's RTI also revealed that Malhan was actually employed by AMCMET. "If Malhan was employed by AMC-MET why is he presenting the budget of VS Hospital?" asked Bhatt.
Rupa Chinai, one of the VS Hospital trustees, revealed that over 90 per cent (Rs 119 crore) of the Rs 128-crore draft budget was shown to meet establishment expenses.