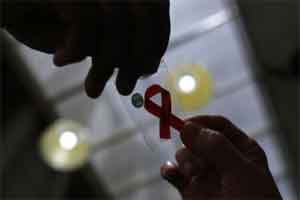 The Government of India has taken slew of measures to include AIDS/HIV drugs, as a part of its mission to deliver affordable healthcare in India. The recent step towards exempting the HIV Drugs from the customs duty has come as a relief measure to make treatment of AIDS cheaper. This initiative is a welcome follow up to the earlier call of the government, likely to include AIDS drugs under the essential medicine list. India has an estimated population of 2.1 million afflicted with HIV/AIDS.
The government has also extended the exemption to include diagnostics and equipment from customs duty. In effect till March 31, 2016, stated a notification issued by the Central Board of Excise and Customs. Also, additional duty on such imports has been waived. The exemption will benefit Anti-Retroviral Drugs (ARV Drugs) — Adult First Line, Adult Second Line and Paediatric Drugs. The diagnostics and equipment on which the duties have been waived comprise 'Cluster of Differentiation (CD) 4 Kits/ Reagents, HIV-DNA-PCR Kits for DNA Testing of Early Infant Diagnostics, Viral Load Kits, CD4 Machines, Viral Load Machines' (as stated on economictimes.com).
This major announcement is in lieu of the fact that though the state-run clinics and distribution centres, provide the medicine free of cost, but most of the patients prefer to avail private service attached to the better quality of treatment. Indian drugmakers Cipla Ltd, privately held Emcure Pharmaceuticals Ltd and Hetero Healthcare Ltd are the biggest transacting companies for HIV/AIDS drugs in India.
The notification further said the importer will have to produce a certificate that the goods are required for the National AIDS Control Programme funded by Global Fund to fight AIDS, TB and Malaria (GFATM). Adult First Line drugs that have been exempted from the duty, include Zidovudine 300 mg + Lamivudine 150 mg + Nevirapine 200 mg. In Adult Second Line segment Atazanavir 300 mg Capsules, Ritonavir 100 mg tablets, and Lopinavir 200 mg + Ritonavir 50 mg tablets have been exempted. Among others, Zidovudine 60 mg + Lamivudine 30 mg + Nevirapine 50 mg tablets has been exempted in the Paediatric Drugs category from customs and additional duties (as stated on economictimes.com).
0 comment(s) on AIDS drugs exempted from the Customs Duty